Senior Member
Join Date: Jul 2014
Posts: 142
New guy-ls swapped twin turbo
---
Long story short, I was twin turbo lq4 swapping a 94 9c1 caprice. Damn near done, but looking at all the rust really discouraged me. So flew to dallas and drove this 950 miles straight home.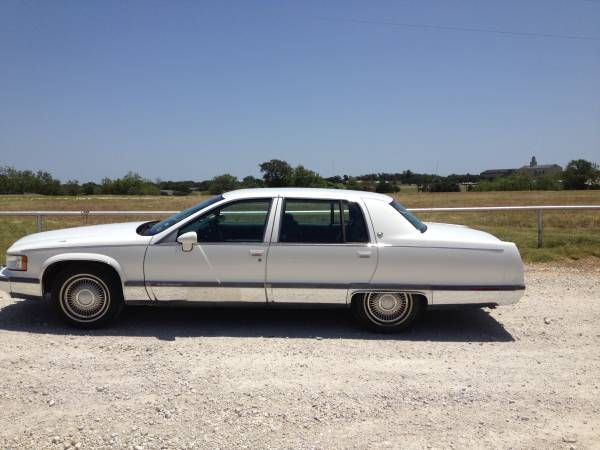 The crapice had impala ss wheels, bigger sway bars, bilstiens, some sort of aftermarket lower control arms, and eibach lowering springs. Got that stuff on the fleetwood.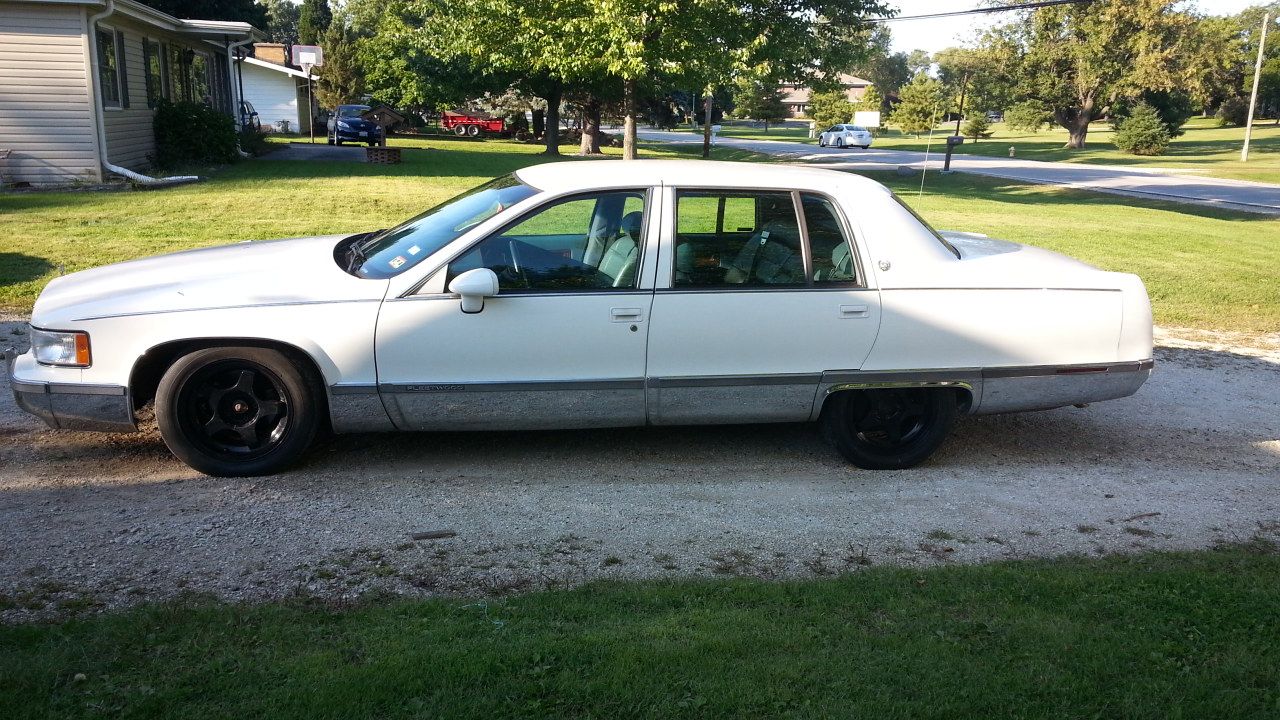 Here is the engine bay of the crapice. 2003 6.0 lq4 out of an 03 express van. Head studs only. On3 70mm turbos. Tial 44mm gates. Huge intercooler that was a prototype from a friends shop. 120lb injectors. Gonna run e85. Gotta get the rest of the crapice sold so I can get the fleetwood in the garage and engine in.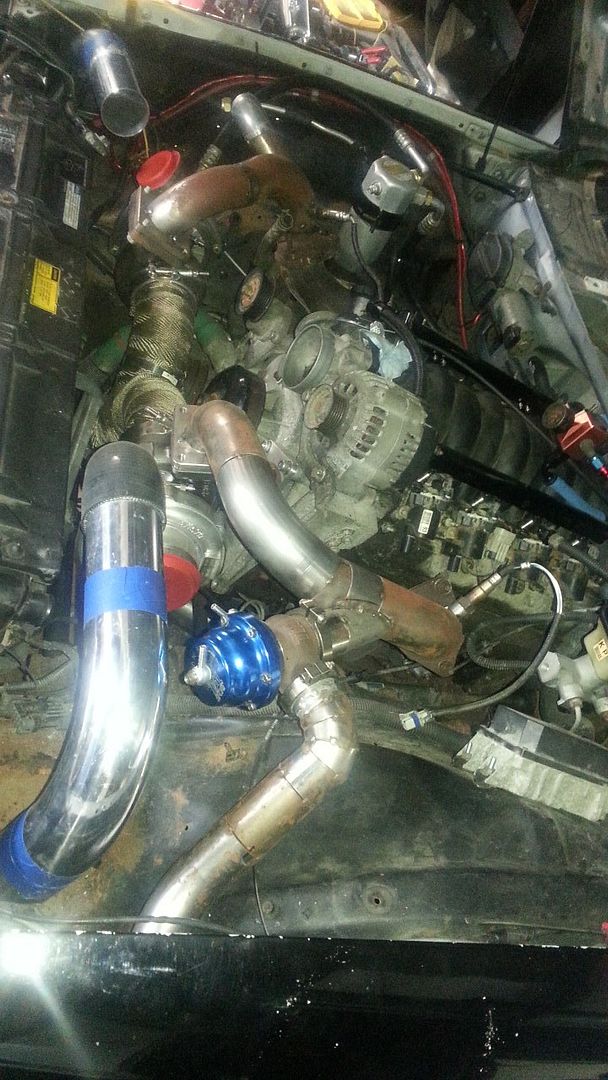 Should be a fun ride. Almost hate to pull this lt1 out, it runs so damn good. Gonna have a few questions about fleetwood specific stuff!!!!
Let me know what you think! Thanks!
Sounds awesome.
There is another twin turbo fleetwood here by
hody87
. His thread may have some tips for you. Good luck.
---
05 magnum rt with srt8 300 front
95 dcm wb4 rmw funeral car from fred - sold
93 white woody rmw - sold
Senior Member
Join Date: Jul 2014
Posts: 142
Sweet! That must be the guy who's youtube vids I found. I will read through that thread when I have some time. I have been searching this forum a ton, can't believe I didn't run across it.
Senior Member
Join Date: Jul 2014
Posts: 142
That's a nice Fleetwood! I like the tablet setup and of course the twin turbo build going in the Fleetwood.
---
1994 Buick RMS Limited
Senior Member
Join Date: Jul 2014
Posts: 142
Thanks! Found a 94 roadmaster wagon with a bad engine. Might go take a look at it to see how crusty it is and put the fleetwood lt1 in it.
Senior Member
Join Date: Jul 2014
Posts: 142
Quote:
I love your engine swapping prowess. Keep iT up. We'll need to see that Caddy launching Wheels up soon!
I don't know if prowess is the right word, but I can usually make things work.....
Hopefully get some air under one tire anyways. Moser ford 9" is in the works....we will see how the stock 4l80e/shift kit holds up.
Posting Rules

You may not post new threads

You may not post replies

You may not post attachments

You may not edit your posts

---

HTML code is Off

---