A little something I have been working on.
---
I have been wanting to change up the grill on my car for a while. The E&G grills are really expensive and don't look right on this body style. Billet grills look great and I considered making up one of those. Instead I decided to make one out of chain link. This is the first time I have ever welded chain links together, and I think it is coming out pretty good so far. This is just a mock up, I still have to do some tweaking to get it just right, and I still need to fab a way to bolt it to the car. I have a pretty good idea how I will go about that, though. When finished, the surround will stay chrome and I will paint the chain black. So here it is.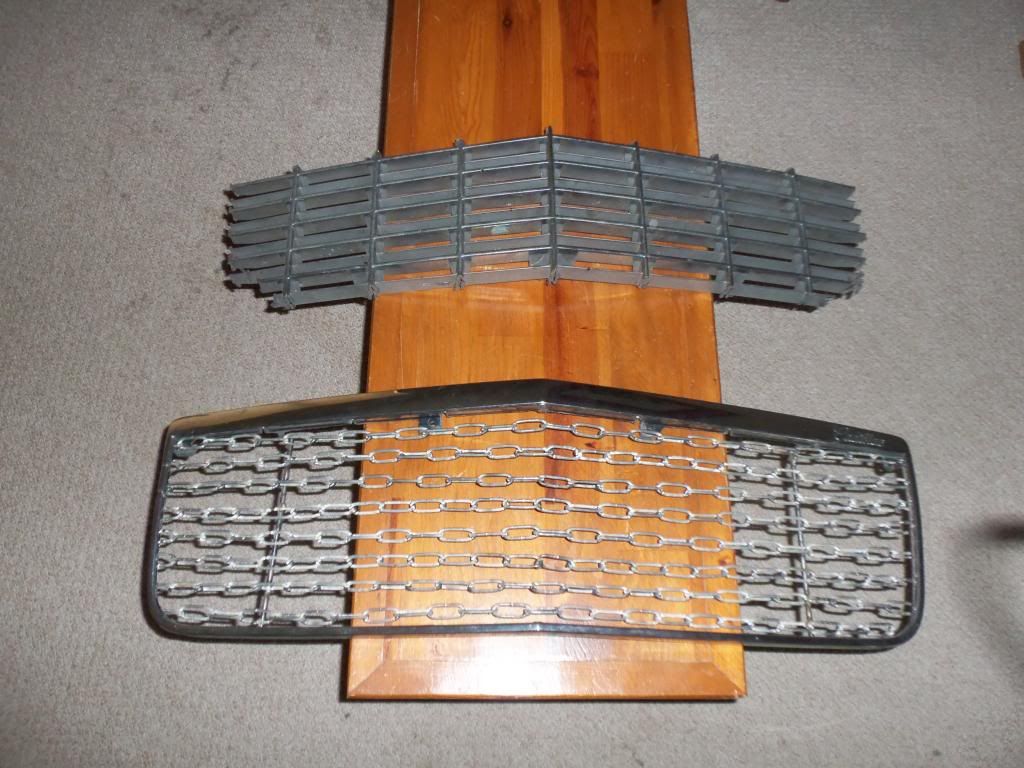 My first test fit on the car. Disregard all the bugs. It's love bug season.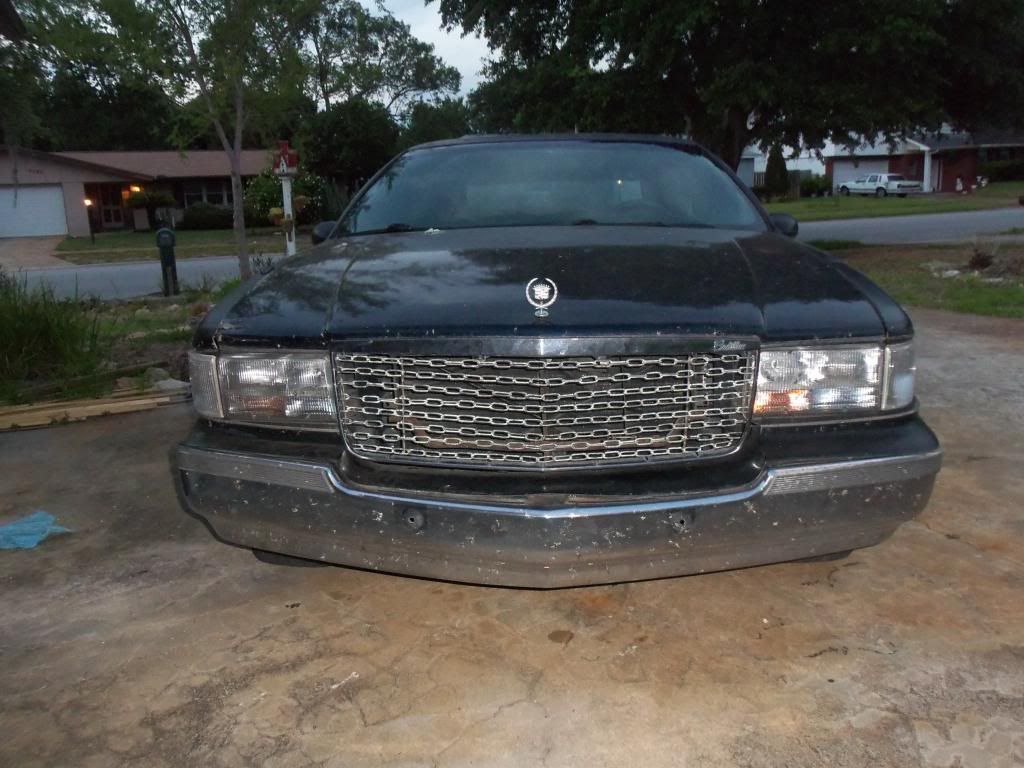 Here it is. The front passenger corner took a big hit a while back, so that's why everything is messed up there. Paint is next, so it will all get taken care off in the near future. I also stripped the paint off the hood. Gonna rock it bare steel for a while.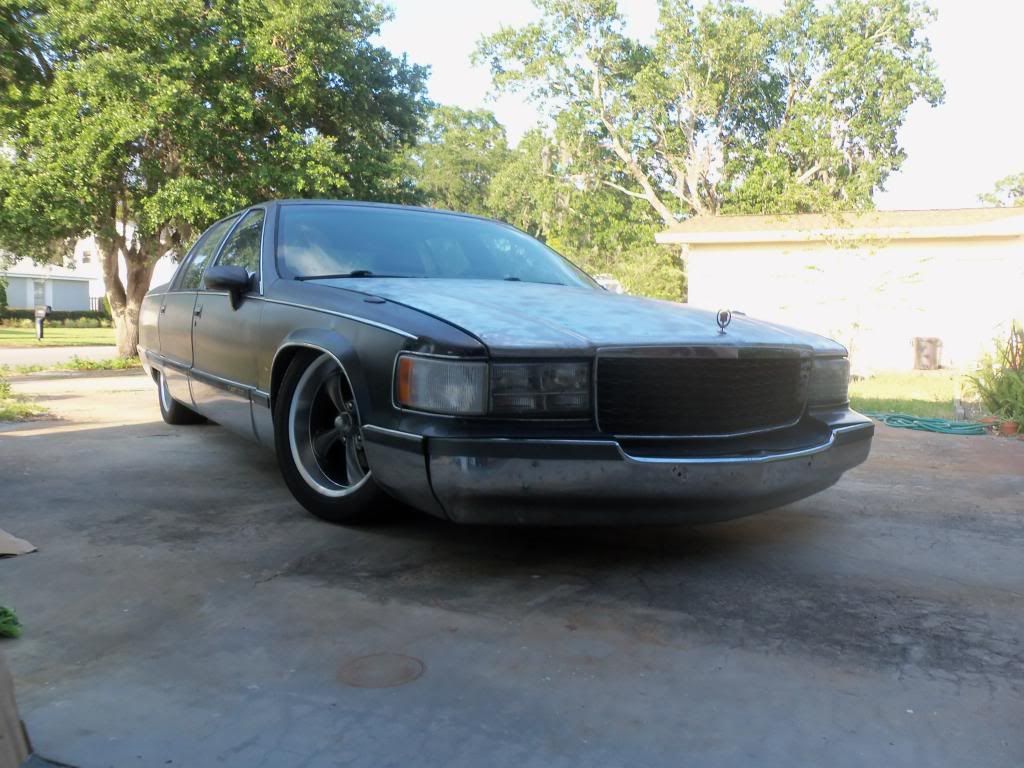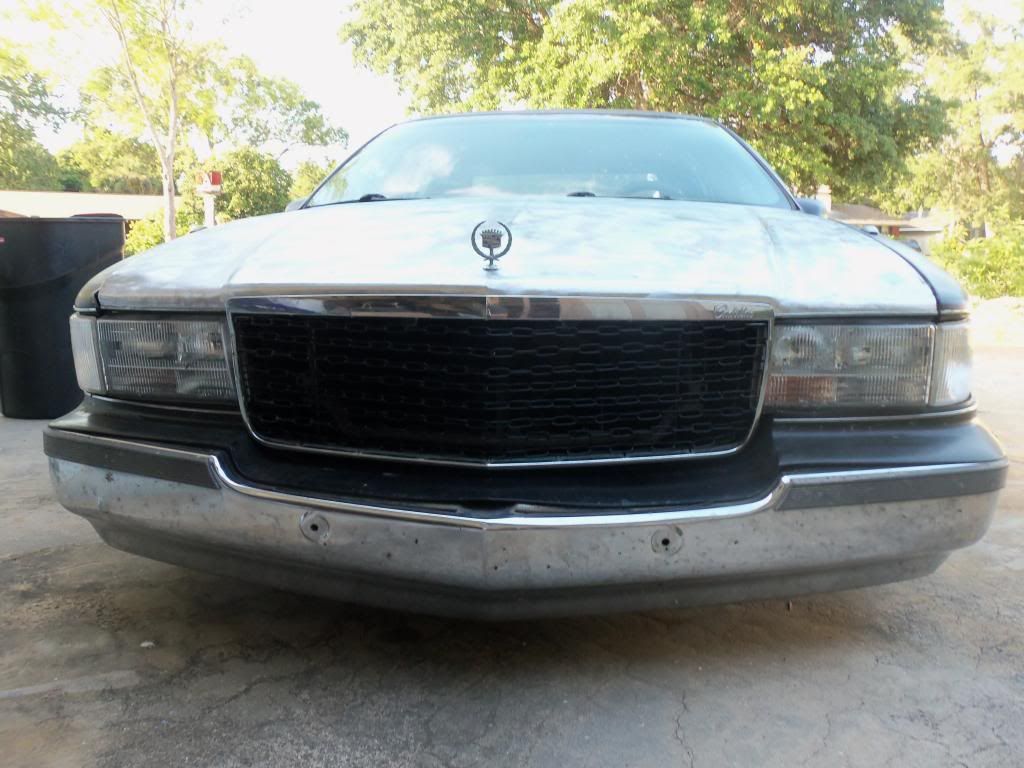 It kinda gets lost in there now that it's black, but oh well.
Looks good man, what color you gonna paint it? And that thing is slammed lol, did you have to take out the inner fenders?
---
94 DCM FWB V4P w/ sunroof
Intake, Exhaust, 280 XFI, NSA 1.5rr w/ Bullet Vs2700 Springs, Built 643 heads/intake, L67 32.2lb Injectors, Mild Trans, Edge 3600, SS Springs, Belltech Drop Shocks
Wrecked.......
94 DGGM Z28 M6
1962 Imperial Crown 4 door hardtop
Thanks. I already have satin black single stage that I am going to use. The previous owner spray bombed it. I like the look, just not the quality. And its bagged so I dont ride this low very often. This is as far as the wheels turn at full drop.

When paint is done, I am going to go back and get it laying frame. It is about 1.5" from laying in front and a little over 2" in the rear.
Posting Rules

You may not post new threads

You may not post replies

You may not post attachments

You may not edit your posts

---

HTML code is Off

---