Catalytic converters
---
Hey guys, I have a question regarding the cats on Fleetwoods.
Do they go bad at all? My first Impala had some Edelbrock headers and when you accelerated you could feel how smooth things would flow. Currently, my Fleetwood has Borla headers and exhaust with stock cats.
It doesn't feel 'free-flowing' - almost as if there is a delay between the time I accelerate and the time it kicks in. My stock Impala feels better when you accelerate. Any ideas?
---
96 DCM Impala SS
96 Cadillac Fleetwood, Triple Black w/ Sunroof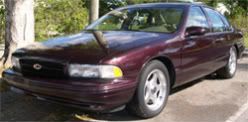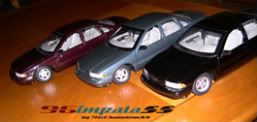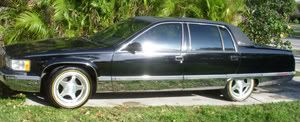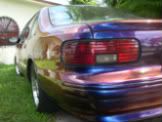 Yes they go bad.



One way to check it get a temperature gun and measure heat before cat and directly after it, and it should be hotter after, if not, it's clogged.

Per Ghetto Wagon:
"Check the cat temp before the cat and after the cat. When the cat is warm and operating the temp should be higher AFTER the cat. If the temp is higher before the cat, and cooler after the cat, the catalyst is clogged, really clogged."

Per fbi9c1:
"Quick check would be to put your hand by each exhaust with the car idling. If you can feel the pulses, the CATs are probably not clogged. It is unlikely that it would be your mufflers."



Cats/sensors are a funny thing. I replaced my sensors and the car ran so much better. Not that it ran bad before, but performance was night/day. I'm sure new cats would be an improvement as well.
---
96 DCM Caprice B4U
96 RMW Collector's Edition *Sold*
www.cali-ss.com
---
Last edited by k gee; 11-25-2013 at

06:48 PM

.
Removing
---
Getting rid of the cats would mean getting rid of the oxygen sensors too, wouldn't that be bad for our cars?
---
96 DCM Impala SS
96 Cadillac Fleetwood, Triple Black w/ Sunroof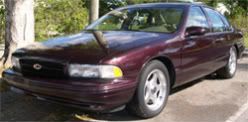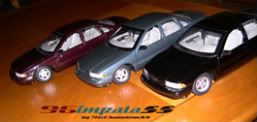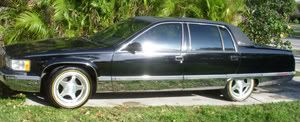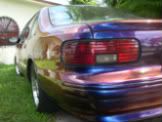 You only loose the 2nd set, and they can be programmed out. There will be a difference in the exhaust content, but the engine will not know the difference, except for the lower exhaust back pressure.
---
1991 OCC 461 (.030 over 454) BBC, 3.23 posi, flash to pass, drop spindles & springs, Impala rims, Hydroboost, Recaros, MOMO/wood SW w/QR, custom wood shift knob, Pioneer DEH P77DH
1992 OCC now with 5.7 tbi, DEH P77DH
For a parts list, check
https://www.impalassforum.com/vBulle...ion-parts.html
Bringing this back to the TOP
---
Guys, back when I began this thread it was regarding the cats.
I am bringing it back to the TOP because of the mufflers. As mentioned earlier on, after the stock cats there's the BORLA exhaust system installed. The stock mufflers were bad so I had the Borla exhaust installed at a local shop. Purchased it used from a guy who decided to remove it from his BBody. Anyway, I was keeping it for the Impala but thought hey, I need something for the Fleetwood. Well, it was installed but having a hard time getting used to the cabin noise and I think I prefer the quietness instead
. I thought the mufflers would be much quieter on the inside but like I said, I am still getting used to them. Just the other day as I arrived at my parents' house my oldest niece told me, 'that's a loud car.'
. I actually thought it sounds louder inside than it does outside but could be wrong.
All the video clips I came across in youtube are from the outside but none from inside cabin. Is it normal for a Borla exhaust system to sound like that? Do all performance exhaust systems sound like this inside the cabin?
There have been time where a Bbody passes by and the exhaust is really loud and wondered how loud would it be inside that car's cabin
.
Since I initially inquired about catalytic converters, now I'd like to ask if there's anything that is as close to factory (i.e. mufflers, resonators)?
401 Safari suggested some a few years back (before getting Borla exhaust) so I will go back to that message. As always, your feedback/comments will be greatly appreciated.
Merry Christmas to all
---
96 DCM Impala SS
96 Cadillac Fleetwood, Triple Black w/ Sunroof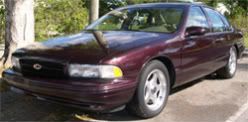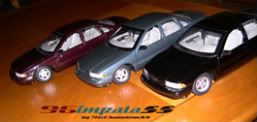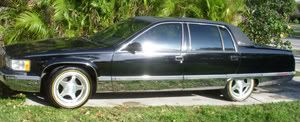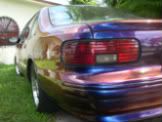 Posting Rules

You may not post new threads

You may not post replies

You may not post attachments

You may not edit your posts

---

HTML code is Off

---