Those Looking for Rollbars & Rollcages
---
I contacted S&W this week about making pre-bent kits for our cars. They said they would love to. Being they are only 1 hour from me, I am bringing the impala tothem so they can take all the measurements they need. I will be getting an 8 point rollbar. S&W is a very high quality top shelf company. They are no small little rinky dink company. Their name is very big in the serious race car industry. For the qaulity of their work, their prices are very reasonable. The 8 point mild steel rollbar will cost $170, and their shipping charges are not through the roof. They will be ready for orders after I get my car to them next week. Check their website out
www.swracecars.com
---
thanks to the CAHALL PERFORMANCE TRANSMISSION thats in my car its the fastest stock casting B-Body in the world. [email protected]

http://www.gmhightechperformance.com..._with_carnage/
www.cahallperformancetrans.com
price sounds good Alex, please post up pics once you get it installed. can they do swing out bars on both sides? mine will still be a semi-daily driver but this could be the incentive to go up a jet size.
---
rock on, rus
Quote:
The white man never sleeps.... Just kidding, you guys are awsome!
'95 SS 11.72 @ 115 mph
11/08/08 SSHS8 / 4403 lb.s
2010 Class "C" Winner & KOTH
Faster Times, Gotta find the Slips...
Hotlanta Dragway
I'm looking forward to pics or maybe I'll stop by and check it out.
---
95 DGGM SS. Cam and headers, boring stuff, classic tags, garaged
15 Durango R/T AWD, Fiat with a Hemi and 8 gears
15 Charger SXT AWD
Keep us updated on this...I would order a 8 point for that price!
You might want to verify whether or not the price includes notching the ends. Bending the tubing is only part of the process.
---
______________________________________________
96 BBB Impala SS - Stock with bolt-ons 12.82 @ 106
96 DGGM Impala SS - 496 BBC 10.13 @ 134 all natural, 9.69 @ 143 on the gun
Wow 170 **** that's cheap!!! But is that your price since ur taking the 1st one made or the acual sale price? And ask them about making it in chromoly and jig notching....
---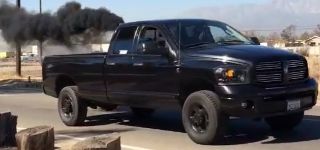 2006 ram 2500 4x4 crew cab long bed. billet inglewood trans. s366 turbo. efi live. twin cat stacks. stock fueling
[email protected]
at over 8500lbs
Posting Rules

You may not post new threads

You may not post replies

You may not post attachments

You may not edit your posts

---

HTML code is Off

---