Leatherseats.com
---
I sopke with Bill at leatherseats.com and he will give $100 off if we can get ten orders. Not the hottest deal, I know, but if you were planning on ordering anyways, might as well take advantage. If no interest, I'll go ahead and place my order next week.
Here is Bill's contact info if anyone has questions:
Bill C.
www.leatherseats.com
1-866-NEWSEAT (639-7328) ext. 101
---
'96SS BBB
ISSCA# 1514
I don't need it but I can vouch for their quality, I installed them in my car and I love them and get compliments all the time. I went black with grey inserts....

Sorry about the poor front seat photo, best I could find right now...
---
96 BBB with ???miles(odo fade mod), 396 golen motor with LE2 heads and CPT lvl 3 trans, 5 yrs old and still strong as day one!
Very nice! I like them.
---
Las Vegas Impala SS Club - SSincitySS.com
1996 Impala SS, Powerdyne Supercharger 6 psi, 3.73s, Snow Performance water/meth injection, Borla catback, F-Body MAF, Grotyohann long tube headers, Magnaflow cats, Hotchkis springs/front & rear sway bars, Bilstein shocks, Vigilante 3000 stall TC, Wilwood brakes, 20in Budnik Fontana's, and a couple of polished items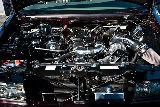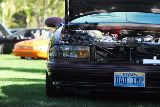 ---
Same here i have had my seat covers from leatherseats.com for three years and they still look awsume its a great buy
---
Orlando INC Member i have a Jasper Motor & CPT Transmission 3.42 gears /MoMo steering Wheel/Innovative wiring remote fan Harness & TSB fan relay Kit /AGR steering box/ two -tone Leather seats and all black interior / Hostchkis Springs & Bilstein shocks / Three TV's / Flowmaster Exhaust with H- Pipe / H.I.d.'s -12000k / Suncoast Hood /Street trends Bumper / Raiss air intake /Corvette fuel rail Covers /Slotted And Drilled Rotors/ jerry's kit motion signals / and the list goes on and on >
Looks like there is no interest. I'll go ahead and order my seats tomorrow- mods, feel free to lock/delete the thread.
---
'96SS BBB
ISSCA# 1514
I told my brother about this group purchase, but it's bad timing for him.
He's hooking up his box tahoe with four bucket seats from a 96/95 Impala
shameless plug, I got mine from then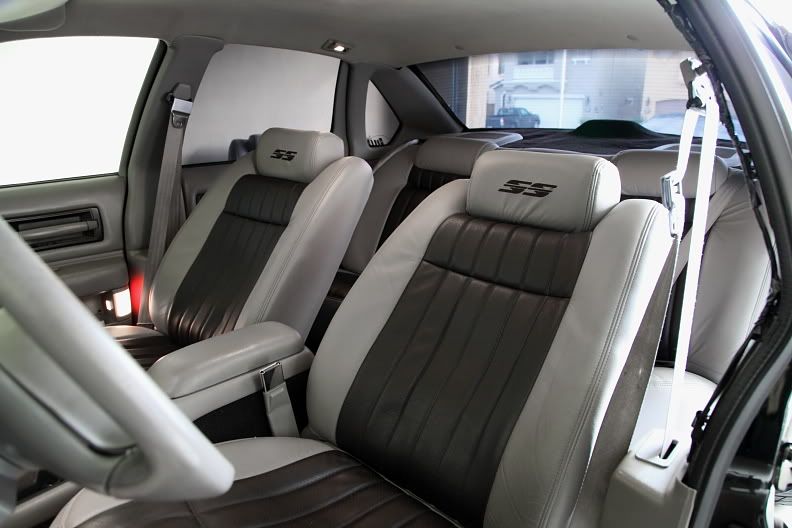 ---
www.theINCforum.com
Pictures I post belong to INC members or friends of INC
Those look good. I was really tempted to go gray/black just like that. Where did you get them done? I'll need some other stuff done as well when I get the time to drop the car off.
---
'96SS BBB
ISSCA# 1514
Member
Join Date: Oct 2008
Location: Houston, Tx
Posts: 96
If you can find ten people, I'm sure they would honor the deal. I already ordered mine, so that probably wouldn't count.
---
'96SS BBB
ISSCA# 1514
Senior Member
Join Date: Jan 2001
Location: St. Louis
Posts: 7,644
I like a site that gets right to the point;
"Sorry, we donít have a leather interior application for your vehicle."
---
\'96SS SOB: SSRI, Herter Tune, Tri-Y II, , 3000 Edge, F/HO bars, METCO extendeds with CV MMC, Bilsteins, currently Vredestein Ultrac Sessanta (315/35 rear). Finally, wait for it... LT-4 knock module!
\'96FWB BUW-Butt Ugly White: PCMPerformance tune, HDFA w/ swissed filter, 1/2 SLP s.s. catback with H- and Flow Super 50s, oem opti rebuilt 3 times, SS Bars, METCO LCA, Airlift 1000, Monroe SS, PowerTrax No-Slip, CTS wheels with +1 rubber. Finally, yes again... LT-4 knock module!
Posting Rules

You may not post new threads

You may not post replies

You may not post attachments

You may not edit your posts

---

HTML code is Off

---