Innovative Wiring group buy
---
What up fellas! I've been in contact with Gary @ Innovative Wiring and he is willing to knock off $15 on his battery cables sets. All we need is at least 5 buyers and we get the deal! If you don't know what these are they are the thicker gauge battery cables for better performance.Here is his web page for more info
http://www.innovativewiring.com/ChevyPr … aPage.htm#
The group buy has been extended to Sunday June 20th get yours while you can. Shipping is $10 no matter how many you buy as long it is not too heavy.
---
Last edited by CHILNLO; 06-17-2010 at

09:37 AM

.
I have them and they are definately worth every penny and easy to install.
---
96 Impala SS DCM, 113 miles, BH tune; custom painted coolant tank ,TB Bypass, Crane 1.6 RR, Viper 791XV. Trunk kit. Tri Ys, Pypes X-pipe, Super 40's, Dynomax OTA pipes. Infinity front, rear and trunk, custom fuel rail covers, C3Fab extended control arms and interior goodies!. RETIRED US AIR FORCE after 26 years, 3 months and 11 days (but who's counting?
Pic below: '63 Nova wagon w/406.
How about his mechanical to electric fan kit, ive been wanting one for a while id be in if i can get the discount on it.
---
She has a few years on her, has gone under the knife for a couple nice enhancments and loves to wear nice shoes. her backside is bigger than most not everbodys cup of tea but but im a freak that way. she aint one of these young fillys or asian gals putting around town pretending to be cool cause there a newer make and model, like to make noise and only drink the premium. she's more of a family gal. but even then, she still gets all the compliments and knows how to make an entrance.
Innovative Wiring
---
Get the Cables. I have a set. They are awsome.
---
FRANK
how much with shipping? i need 2 sets, top post, 95023
he does good work i have his fan tsb and water pump kits and im going to use them for my swap.
---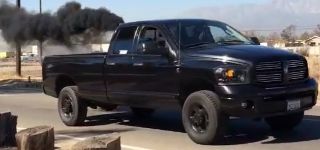 2006 ram 2500 4x4 crew cab long bed. billet inglewood trans. s366 turbo. efi live. twin cat stacks. stock fueling
[email protected]
at over 8500lbs
Senior Member
Join Date: Jan 2003
Location: San Diego
Posts: 2,982
On a forum where people are expected to have differing opinions, NO ONE has ever had a complaint on the quality or benefits of his products.
---
grandpas wagon
1994 RMW 80K, clear corners, Gary's cables - battery, headlight, mech fan delete, air pump delete, home plate/first base delete, Bill Harper wiper arm mod, Corvette starter, 1LE elbow, Team SS pipe, K&N filter swiss cheese airbox, throttle body bypass, LED headlights.

All my posts contain 100% recycled electrons.
Quote:
how much with shipping? i need 2 sets, top post, 95023
Gary says shipping in the U.S. would be $10 and he would combine shipping on any of his other products.The 1 set of basic cables including shipping would be $70 instead of $85.
Quote:
Originally Posted by DropYourz
I have them and they are definately worth every penny and easy to install.
Thats what I hear,so who is in?
I have the battery cables and I'm happy with them. I still need the headlight wires.
Posting Rules

You may not post new threads

You may not post replies

You may not post attachments

You may not edit your posts

---

HTML code is Off

---