GP for stealth and metering bolt mods
---
ok guys got the ok to start a GP. we need 10 guys to make it official. price will be 40.00 shipped
Impala SS/ 9C1/ B4U Brake Bolt Kit
Description
Because the Impala was made in such small numbers, GM didn't bother to design a specific proportioning valve for the SS - but our kit solves both problems! The Stealth Brake Bolt changes your brake pressure to 65% front/35% rear to reduce brake dive, even out pad wear, and firm up the brake pedal. The 'Bolt II' Brake Metering Bolt removes the flow restriction that causes the front brake delay, allowing all of your brakes to engage simultaneously and significantly improving your braking ability.
Our kit includes both bolts.
Instructions included. 1 kit needed per vehicle. Only for vehicles with 4-wheel disc brakes
1. mrbbody
2. Dutchmanz
3. Cooperacing
4. Capn America
5. 6SENSE
6. 96ssguy
7.408 LT1
8.jking1118
9. 6SENSE
10. 6SENSE
---
Last edited by mrbbody; 11-22-2011 at

12:53 PM

.
Member
Join Date: Sep 2011
Posts: 57
Put me down,,,,,,,, for one.
Member
Join Date: Apr 2009
Location: Seattle, WA
Posts: 39
I'm in for one set. Thanks.
---
96 9c1 Caprice (Former Ada co. (Boise Idaho) Sheriff's Office)

Afterburner headers, 2.5" catback w/Flowmaster 50's, egr/air/evap system gone, homemade CAI, TB bypass, 160 t-stat, meziere ewp, pcmforless tune, UMI rear UCA/LCA, moog 7268 front springs, energy suspension bushings, 'The Jetsons' roof antenna, Z28 cluster, driveway paint job.
thanks guys....just need 0 more
---
Last edited by mrbbody; 11-22-2011 at

12:54 PM

.
---
I'm in!
---
96 Impala, six speed,spec 3 clutch, center force flywheel,
eaton posi w/4.10s
160 TS, TB bypass, Bonneville seats
2.5" exhaust, K&N intake, PCM forless tune.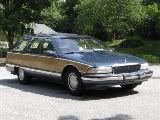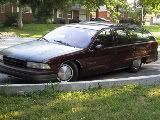 I'm in
---
1996 impala ss 72k, Hot cam, Holley TB,Lokar STS throttle & Cruise Control cables,Callaway intake,callaway full exhaust, PCM tune, bagged, B-Body performance frnt&rr sway bars, c3fab rr upper & lwr cntrl arms, shaved body, billet steering wheel, full suede & leather interior, MBA,RMS, DetailSS & ToadHauler enhanced,3 piece wheels,smoothies,gauges...started late, but i'm getting there.
[B]Nor*Cal Inc. cc / ur hate fuels us
Junior Member
Join Date: Jan 2010
Posts: 12
---
Just bought mine two weeks ago cause I couldn't do d a gp!!! Damn it
Senior Member
Join Date: Jul 2011
Posts: 112
group purchase
---
I wanted to delete the anti lock brakes to clean up the engine compartment and shave a little weight would this work with that
Quote:
thanks guys....just need 4 more
mrbbody, please put me down for a set.
---
Jonathan
96 Impala SS, DGGM, 2nd owner, 101k miles, #39736 of 41934, Build Date 22 November 1996
96 Caprice Civi L99, bought it new for my Uncle, recently re-acquired
92 Honda Accord 2 door, 353k miles, daily driver
06 Honda Accord 4 door, wife's car
06 GMC K2500 CCSB, 6.6 Duramax/Allison
84 Chevy K10 regular cab, SWB, 305 w/4 spd granny, family truck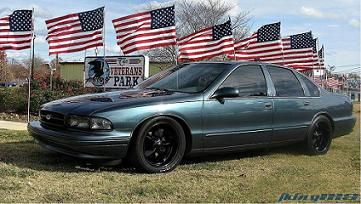 Posting Rules

You may not post new threads

You may not post replies

You may not post attachments

You may not edit your posts

---

HTML code is Off

---