TRZ motorsports tubular front control arms
---
Just spoke with todd at trz. They are willing to offer a gp for us on their front tubular upper and lower control kit. Price is $900. If we get 5-9 people they will give us 10% off. 10 and above they will offer 15% off to us. If we get good interest, he will give me a code, and we will call in and pay. Once the corrwct amount of people pay, they will ship. Trz is a great company. They are a sponsor on yellow bullet forums and also steve morris uses their products for his wagons. Their fromt tubular control arms save 15lbs per side in weight.......
http://trzmotorsports.com/wordpress/...stock-spring-6
---
thanks to the CAHALL PERFORMANCE TRANSMISSION thats in my car its the fastest stock casting B-Body in the world. [email protected]

http://www.gmhightechperformance.com..._with_carnage/
www.cahallperformancetrans.com
---
Last edited by Impalexss; 05-18-2013 at

07:07 AM

.
hmm...says for stock suspension, does that mean it wouldn't work for bilsteins shock and hotchkis lowering springs?
---
1996 BBB, 396ci Golen LT4, Yank 3600, TransGo shift kit, 3.73s, P71 MMC driveshaft, CIA Tri-Y Gen II, X-Pipe, Dynomax UltraFlo exhaust, Hotchkis Sway bars & Springs, Bilstein Shocks, UMI extended control arms, ODBI conversion, all installed and tuned by Mike Harris
Senior Member
Join Date: Nov 2006
Location: Central Florida
Posts: 3,130
I would bet there's plenty of people interested(ME!), but committing to that price... Especially if a guy then can't come thru and causes the deal to fall apart.
---
Do not go gentle into that good night.
rage, rage against the dying of the light!

Senior Member
Join Date: Sep 2009
Location: Fair Oaks, CA
Posts: 1,369
Desperately wish I had the money. I would LOVE that weight savings!
---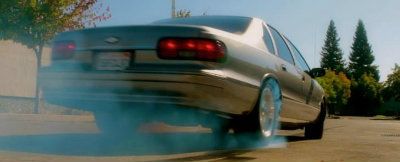 95 9C1:
Purchase Price: $1k -- T-56, AI 190cc Heads/cam, 355 Bottom End, 58mm BK TB, Intake Ported by AI, CIA Quad-1 Long Tubes w/ Export Pipes, 3:73s, Eaton Truetrac, SS Rearend (width), Eibach Springs, Bilstein Sport Shocks, PPM Front End, C3Fab 5/8 Extended Control Arms, SS Interior...
53 Studebaker Starliner:
sold!
69 Grand Prix
Senior Member
Join Date: Jun 2011
Location: Dayton , Ohio
Posts: 6,722
TRZ motorsports tubular front control arms
---
The fact remains,that $900 would make a bigger difference almost anywhere else it's spent. Extra "free" money isn't something that many of us have,without it being taken from something else.
---
Winner 2001 Road Course (prep. class) Detroit,MI
Winner 2006 Drag race (SS class) Indianapolis,IN
Quickest event reaction time .013sec. (final-round)
Class Winner 2014 Charlotte,NC. 2016 NOLA car shows
Winner 2019 Road Course (prep.class) Pittsbugh,PA
TRZ site link says these are designed for drag racing....that much weight taken out of the control arms tells me they should be used on race-only vehicles.

Those thinking they would be good for a street app should proceed with caution....
---
Bill Harper
ISSCA #127
[email protected]
Posting Rules

You may not post new threads

You may not post replies

You may not post attachments

You may not edit your posts

---

HTML code is Off

---