Banned
Join Date: Mar 2012
Location: Atlanta, GA
Posts: 407
Bob's Leaping Deer Billet Door Pulls
---
Hey guys, I been talking to Bob (Robert) over the past few days. He offers many billet pieces for our cars. Unfortunately, there haven't been enough interest for him to continue to make the billet door pulls. But if I can gather up at least 5 people, he will make a set, maybe this will be the final set. IDK. I don't believe Street Trends or anybody else make billet door pieces with the Impala logo. Very nice set. Although there is no discounted price, it's a steal at $150 for a set. But I need at least 5 people to be interested and pay before he makes them again. I really want a set myself, and his work is phenomenal. So let me know guys.
Here's a pic of his door pulls. He have many other great billet pieces so check out his pictures.
http://s884.photobucket.com/user/bob...?sort=6&page=2
I these and a lot of other parts from Bob, excellent quality and that is a great price!
---
Las Vegas Impala SS Club - SSincitySS.com
1996 Impala SS, Powerdyne Supercharger 6 psi, 3.73s, Snow Performance water/meth injection, Borla catback, F-Body MAF, Grotyohann long tube headers, Magnaflow cats, Hotchkis springs/front & rear sway bars, Bilstein shocks, Vigilante 3000 stall TC, Wilwood brakes, 20in Budnik Fontana's, and a couple of polished items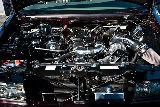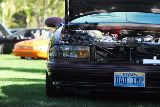 Senior Member
Join Date: Jun 2011
Location: Las Vegas, NV
Posts: 615
I have some in my 94 as well. Very Nice! I will ask my Fiancé Brandon if he wants a set for his 95 and get back to you guys...
---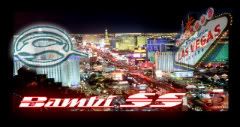 SSin City SS
Nataly
*1986 Chevy C10 W/ LT1 Conversion- HIS Daily
*1994 BBB -1SexySS* Fresh Paint*
*1995 DCM 383 Stroker-1FlySS* Fresh paint*
*1996 DCM Stock-1SickSS* Low Miler
*1996 DGGM Stock- Nats 96* My Daily
Yup I got 3 of them last year.. for me and 2 other cats from Bob and they the SSick!
---
|--1995 BBB 122K 383 SStroker with Trick Flow Heads, Hot Cam, SRP Pistons, Dragon Slayer Crank and a couple of other modSS, including 3Stage Trans, 373 GearSS -->
|---1995 Gold Caprice 100k Sold
-->
l---Ramon SSin City SS Lifer----->
www.ssincityss.com
Member
Join Date: Feb 2011
Location: Olive Branch, MS
Posts: 61
Checked out the site. Some nice things on there but no prices.... How can I get prices for his parts?
---
"cla
SS
of
95
Under construc
SS
on"
Banned
Join Date: Mar 2012
Location: Atlanta, GA
Posts: 407
Email him and ask for a list of prices. I have a list but I can send it to you when I get off tonight
Do you know if he can machine them or has pictures with the entire Impala logo machined without the "shadow" effect? Or will he do the ones with "impala SS" machined on them in this group of 5?
---
Jonathan
96 Impala SS, DGGM, 2nd owner, 101k miles, #39736 of 41934, Build Date 22 November 1996
96 Caprice Civi L99, bought it new for my Uncle, recently re-acquired
92 Honda Accord 2 door, 353k miles, daily driver
06 Honda Accord 4 door, wife's car
06 GMC K2500 CCSB, 6.6 Duramax/Allison
84 Chevy K10 regular cab, SWB, 305 w/4 spd granny, family truck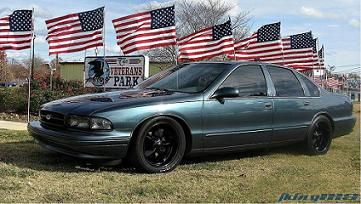 ---
Last edited by jking1118; 08-21-2013 at

08:13 PM

.
Banned
Join Date: Mar 2012
Location: Atlanta, GA
Posts: 407
He does offer "Impala SS" on his door pulls. Right now, I have over 10 people interested and counting. I am giving everyone till the end of Friday and then I am sending him names. He will then make a certain amount of door pulls, and once completed, send the invoice to you and every one else. Once paid, he will ship out. Normally, its $150 plus $8 for shipping. But since we have a high demand right now, it is $150 shipped if we get a great number to commit. He can also do custom words but that is an extra $125 on top of $150. Remember, he is making these probably for the last time for a while, so it is best to get a set for this great price!!!
I'll get in on this... Ill email my brother about it as well.
---
95 6-speed DCM SS- "LSXT56"
[email protected]
, 1.91 60'
96 DCM
[email protected]
, 1.74 60'- Bro rocks it now
07 Silverado 6.6 DMax- Standby
15 Sonata-The DD
Timmay!
------------
Posting Rules

You may not post new threads

You may not post replies

You may not post attachments

You may not edit your posts

---

HTML code is Off

---