second skin audio
---
So, recently I have been wondering how to eliminate my exhaust drone. Current setup is (pypes x-pipe, m80 resonators, magnaflow mufflers.
I know I know... easiest thing to do is to get stock mufflers.. i know
But I love the way my current exhaust sounds and performs, just hate the drone.
I decided to get sound deadener from second skin audio. I read a lot of mixed reviews about this mod. So, I wanted to try it myself.
Here is the link of the exact kit i bought-- >
http://store.secondskinaudio.com/dam...ack-12-sheets/
REVIEW: I only installed in the trunk area. In all honesty, the road noise went away, its amazing how this stuff eliminated that sound. As far as the exhaust sound goes, at certain speeds it actually cuts the drone and other times it does not. BUT !! @65mph on cruise control, I dont hear my exhaust at all, which is what I wanted.
I didn't not cover the entire trunk area and maybe I should?? What I decided to buy instead was the luxury line pro -->
http://store.secondskinaudio.com/lux...t-24x54-9sqft/
The people from second skin audio told me that this should cut down my exhaust drone a lot more. I ordered it today and should get it by tuesday of next week.
Overall, I liked the product and it made my car much more quiet.In the future I will cover the entire car with sound deadener. I will keep this thread updated as soon I get the luxury liner pro/installed.
http://www.sounddeadenershowdown.com/home
I'm not saying this websites products are better (or worse) that SSA. He just has a lot of knowledge and information on how to do this.
I recommend not gluing luxury liner down, just in case you got to get behind the panel somehow.
Some pics of mine, I have only began on my trunk. Occasionally when coasting down an off ramp I have to look at the gauges to make sure the engine is still running.
Second Skin Damplifier used to be silver. Also 110% coverage like I did is not necessary with deadener (read through the link above)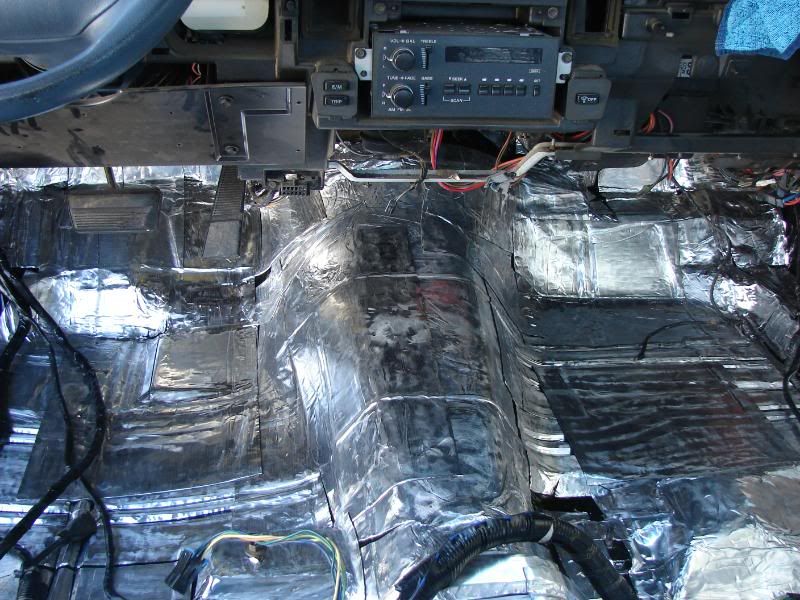 The rear deck is flimsy. If you have speakers back there it needs to be stiffened up (I honestly think it needs more than deadener is capable of but...)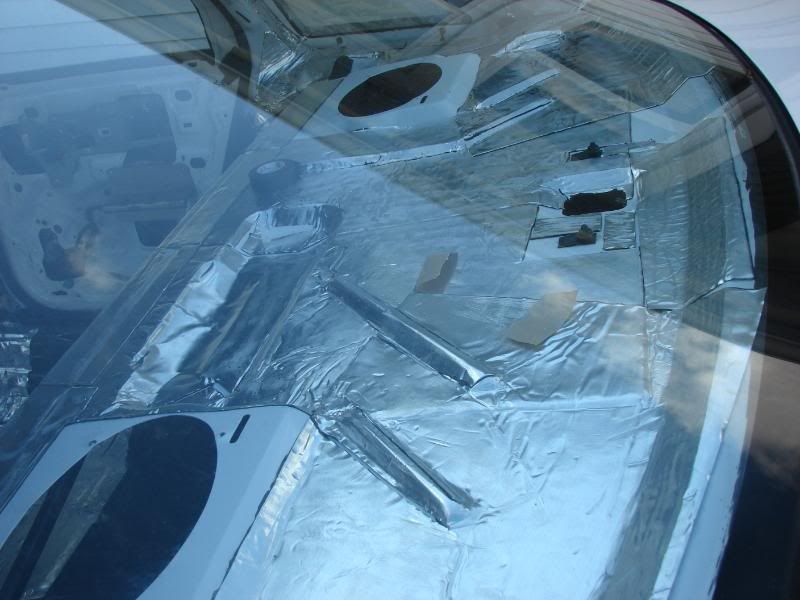 Luxury liner is heavy. Definitely a case of measure 10 times, cut once.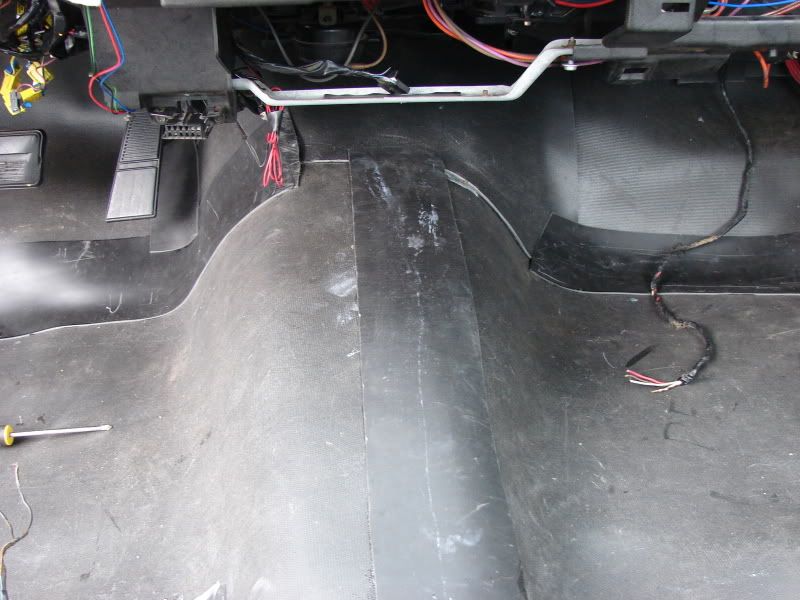 The door made a huge improvement in outside noise control
---
Project 1994 9C1 Caprice with LT1 - THAT LOOKS LIKE BK HAS WIPED HIS @$$ WITH!
---
Last edited by fuzzcar; 08-17-2015 at

10:03 AM

.
---
96 Impala SS BBB, Gen II Tri-Ys,
20" Irocs
, Proforged 1" DD springs, Monroe SS shocks, ZQ8 bunpstops, PCM For Less tune, Taylor wires, 2" Glass Tek cowl hood, Oldenburger Concepts extended spoiler,
Custom CAI
,
My trunk kit
,
My Interior
Sound Deadner
@iowaSSfan @fuzzcar both of those projects that you guys did is A+ .... salute
thanks for the links