who is Rockville double din GPS?
---
Has anyone heard of
Rockville
? Not sure how I ended up on
that site
, I don't see how that can sell a
In-Dash Car GPS Navigation
receiver for that price. If it sounds to good to be true, it............They claim it has a 1 yr warranty, doesn't do any good if their not around. This unit sounds like its pretty well loaded down, I'm still having issues getting past the $199 + shipping. Its almost worth it to me just to buy it and see how long it lasts.
---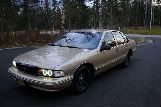 '96 Caprice LT1
48K Miles
1 of 2 made w/ option list, K&N Cold air, Custom tune by Bryan
'03 Ram 3500 dually QC Laramie Sport 4x4 w/built 47 series trans w/custom BD VB and TC, Cummins B series ,Volant Cold air kit/Ram air,Smarty S-06 POD,AirDog lift pump,Centramatic Balancers,FS-2500 By-pass filter system.SpynTec Free Spin Hubs
ive never heard of them but im sure its 199 for a reason.

buy it and test it out!
---

96 impala ss 48k
97 cbr-1100xx 22k
95 caprice 62k
ya no doubt.
---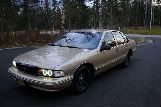 '96 Caprice LT1
48K Miles
1 of 2 made w/ option list, K&N Cold air, Custom tune by Bryan
'03 Ram 3500 dually QC Laramie Sport 4x4 w/built 47 series trans w/custom BD VB and TC, Cummins B series ,Volant Cold air kit/Ram air,Smarty S-06 POD,AirDog lift pump,Centramatic Balancers,FS-2500 By-pass filter system.SpynTec Free Spin Hubs
Posting Rules

You may not post new threads

You may not post replies

You may not post attachments

You may not edit your posts

---

HTML code is Off

---