---
I'm going to upgrade to the Pioneer AVIC-Z2 when it comes out. But, my question is this: If I put the radio where the AC controls are and the AC controls where the radio is, will there be a gap or does the AC controls fill up the space completely?
---
Here are a couple of pics of the way mine was done.And no there is no gap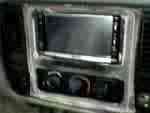 ---
Do you have a better pic of that? Anybody else got pics or can chime in on my question?