---
this is my setup up I finished this stage last summer. I wanted to have the spare so I made a fiberglass box that wraped around the tire. But I just finnished the first box and It sounds ok but not like I want it to. Especially all the work and time I put into making that box. So now what Im asking you guys is what should I do? take the spare out and make a square box to go behind it? Or should I get free air bass speakers?( I dont know how these work). Or any other Ideas? If your wondering I like my bass to sound good and flow with the music. I dont care about having my whole car shake and getting heard down the block.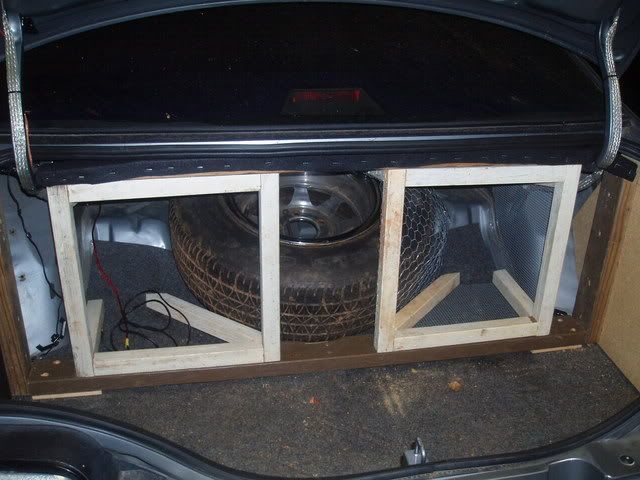 ---
what i would suggest is reverse the setup to where the spare tire is in the main part of the trunk and is slightly notched so the edge of the tire slides under it u need more cubes not enough area to produce sound
---
what model subs and amp do you have?


aproxemetly how many cubes does each sub have?

you probly just need to upgrade your amps and subs thats always the easiest way to get louder
---
well The dimensions for the speaker box is supposed to be 15x15 and 12" deep. But I think I want to go another route other than fiberglassing another box becase Im tried of it
---
nice color car
yea to me(iam no expert)looks like you need more air space i would listen to McGinnis88 i think hes right on point nice set up.
---
you guys are probly right about the volume of the box but Im not really looking forward to more fiberglassing. Im so close to trowing the spare out, but I want to make it work. Im wondering how free air bass speakers sound and can you mount them where my speakers are right now?
---
im not sure how well ur gonna be impressed by those
do this:
[ 02-06-2007, 04:46 AM: Message edited by: McGinnis88 ]
---
do you think this will be enough space in the box? I can make this out of particle board and keep my setup.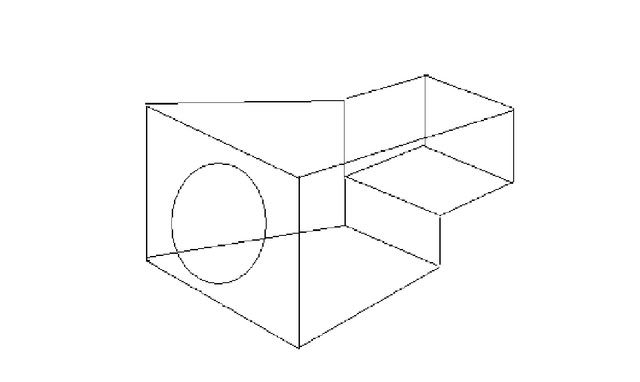 ---
Meh, f**k the spare.... I did
BTW, I don't know if this will help but you may want to cut a hole in the rear deck to help get some of that bass in the trunk:
Also, your subs are firing into a 'coffin'.... they are firing directly into the trunk, not into the cabin. If you can get the bass directly into the cabin, it will sound a ton better.
If you want to go rediculous, let me know.... I'll post some pics
---
Iam about to throw it out but what do you do if you have a flat or if you got to go on a long trip? Iam liking your setup can you tell me how you did it? got any pics of when you made it?