---
Here are a few pics i took with my phone of my trunk install in progress.I've got 2 W6,2 500/1,a 300/4'jl 6x9,jl 6.5 components and a panasonic 2din goin in.It should be done by next week if all things go well.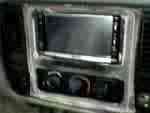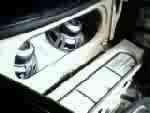 IMG]
---
PLEASE! Use a camera and don't tease [img]graemlins/
.gif[/img]
---
Will post better pics as soon as i can find my camara.
---
That is very similar to E-Doggs setup. Should sound killer. Looks good too. Keep the pics commin and keep up the good work.
---
What up jromoss?

Looking good. Can't wait to see some more pics of the finished product. Keep us posted and post or send me some more pics of the ride. Thanks.
---
Looking good

[ 02-21-2007, 04:34 PM: Message edited by: STROKDSS ]