---
i am sure we all want to see everyone's trunks

if you got fresh pics post em

if you need fresh pics take em

i can't start with mine, because i ripped it all out again , and re-did it again , it is done as of 10/29/06 , but need to take photo

will post mine tommorow


someone kick it off
---
---
Damn Cracka that ish is nice and clean. [img]graemlins/
5.gif[/img]
---
1st shot
removed driver side amp board
removed grey vinyl
removed 2 punch mono amps 1400 watts
carpeted panel
installed power 2000 2850 watts @ 1 ohm
i installed amp upside down to access controls
so i would not have to break system down for
adjustments or maintenance
2nd shot
removed passenger side amp board
removed grey vinyl
removed punch 800 4 channel 200 watts x 4
removed crossovers
carpeted panel
installed crossovers
installed TYPE RF X2 Amp
this amp is adjusted thru LCD display
so i mounted upside down for easy adjustment
and or future maintenance with out any ***-assembly
when going from 3 amps to 2 amps this leaves me needing to swap my 1 in 3 out distribution blocks
ordered parts not in yet
when they come
will make new board for the new distribution blocks , carpet , install, and of course delete the extra none used holes in board that were for the 3rd amp
peace
---
still gotta wrap the box but here goes the wagon
I have a jbl gto 600.1under the floor
---
Just posted up in the other thread, but here goes again:
no trunk rattle, no noises, plenty of bass.
three 8" JL Audio W7
Memphis ST1000D
Memphis ST3004
2 optima yellow tops
thats it in the trunk (for now). TVs and mids are all up front.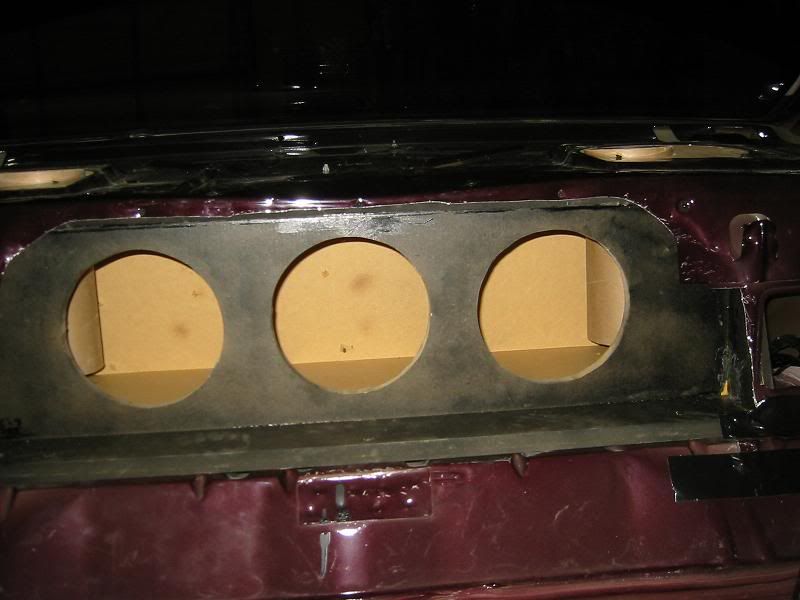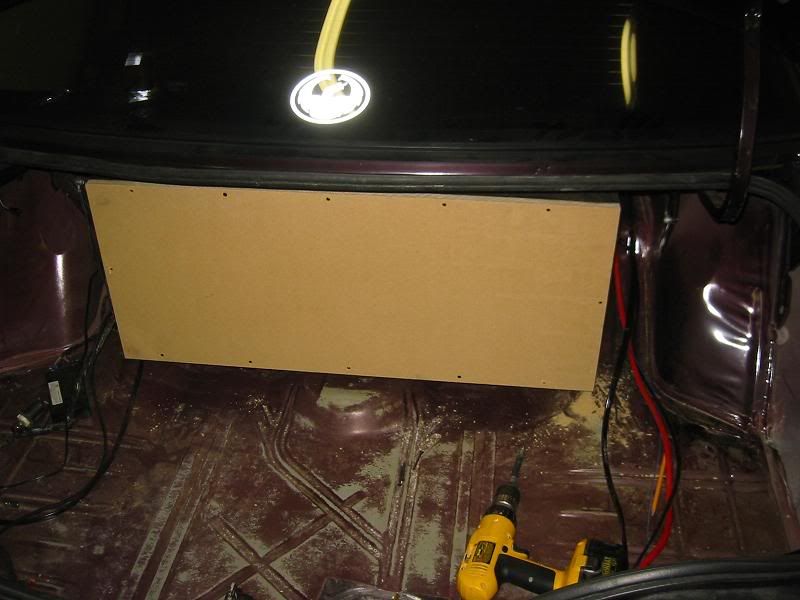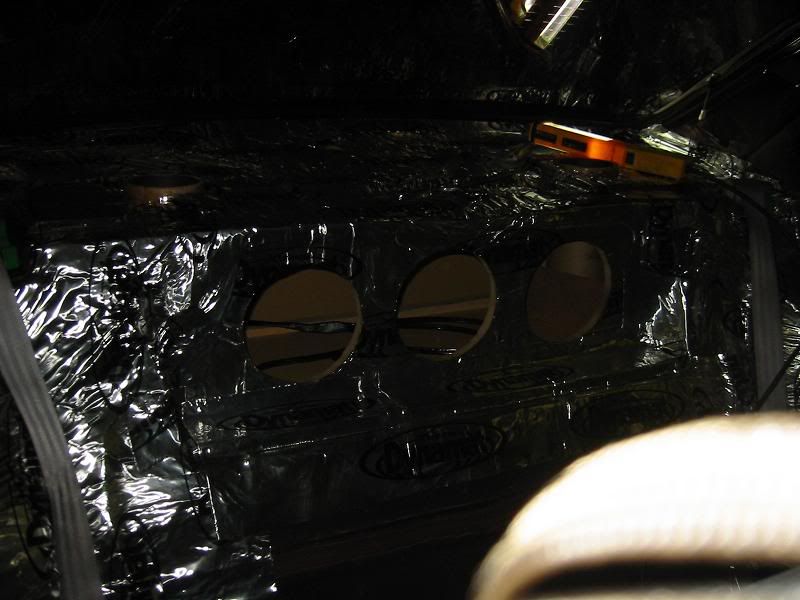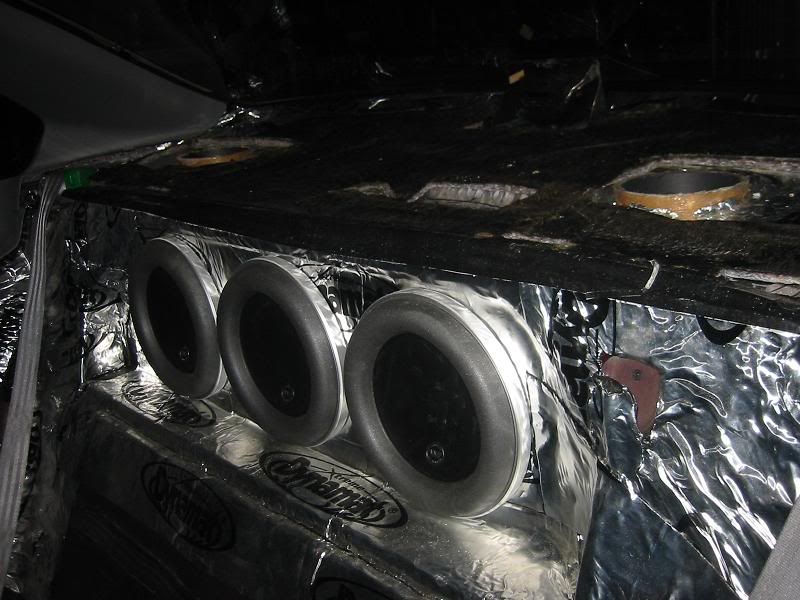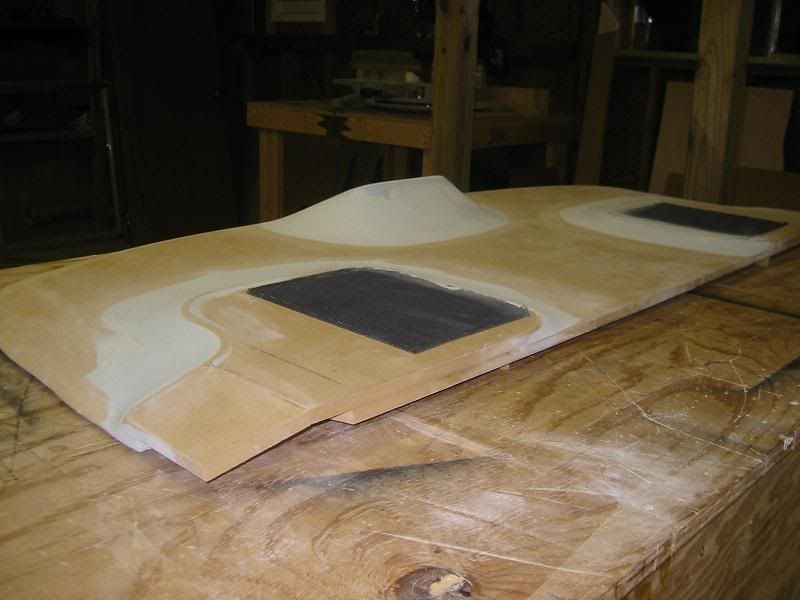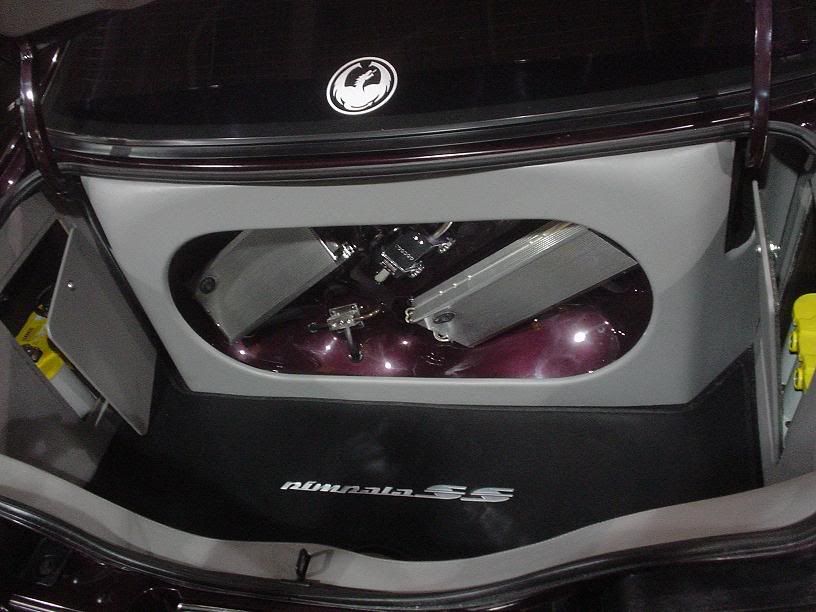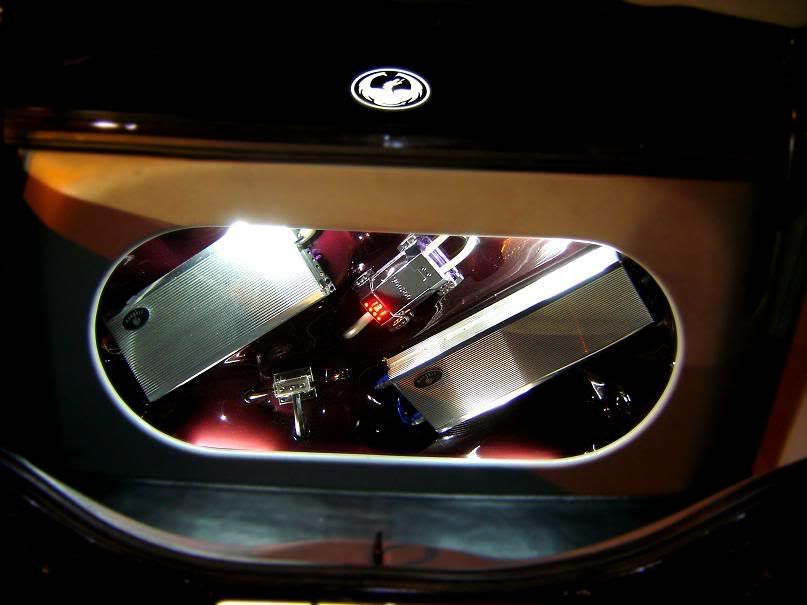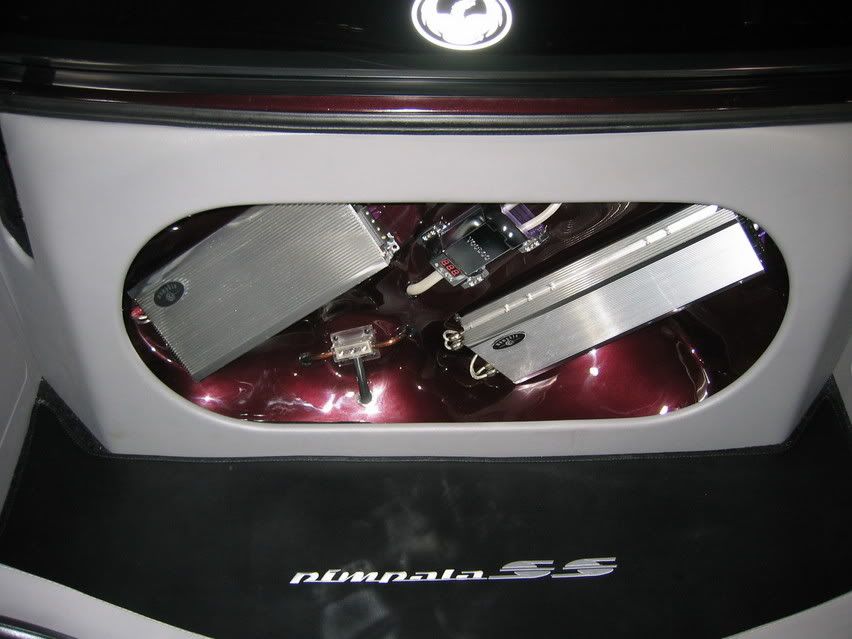 ---
Damnn pimp that is sick. As far as your sub set up that is how I plan on doing mine. I am trying to get 2 Memphis M312's in there but might have to go with 10's. Again man very sick.
---
DAaaaaaaamn Pimp. I like that shyt. Might have to do that over here in car jacking ass DC [img]graemlins/
0.gif[/img]
---
Here's a really old one with 2 12" magnums...
This was absolutely ridiculous...
HEre was the sealed box for the Q's.
Not a trunk shot, but here's what happened to the sedan last.