That wagon is bad as f********
Senior Member
Join Date: Aug 2002
Location: Las Vegas, Nevada
Posts: 396
thank you guys ill post up some new pictures as soon as I can.
---
95 DGGM SOLD 115K
95 DCM DD SOLD 89k
96 DCM SOLD 77K
95 DGGM NEW TO ME 30K
96 BBB 383 SOLD
95 DCM SOLD 165K
95 DGGM NEW DAILY
Senior Member
Join Date: Dec 2004
Location: Brooklyn N.Y. 11215
Posts: 210
Senior Member
Join Date: Jan 2008
Location: Calgary, AB. Canada
Posts: 207
That paintwork is quite something. Is it original or did you get it resprayed? Also, you like the stock non tint look or is there plans for window tint?
---
Keith. 92 White RMW 255,000kms Scrapped. RIP tough old girl! 95 RMW Woody Limited 97,000 miles, Tow pack, Leather, home/1st plate delete, K&N CAI, hockey pucked. '05 Honda Accord EX-L, and an '04 Toyota Yaris when I want 541/870kms outta 12.5gals haha.
Member
Join Date: Dec 2007
Location: Beiseker, Alberta, Canada
Posts: 95
Beautiful Wagon! Well done dude. Super clean and simple.
---
My Garage:
2013 Hyundai Veloster Stock other than 18x8/18x9.5 staggered TSWsDaily/Company Car
2008 Saturn Aura XR 3.6L V6 6spd Lowered 1.8" Razzi Lip Kit, 20x9" Lexani CVX44
1994 Cadillac Fleetwood Brougham DGGM with sunroof
1992 Buick Roadmaster Estate Wagon L05 Shaved Roofrack, 3/4" drop on 22s. Wood is good!
1974 Chevy Nova 406ci/TH350/Auburn Posi 3.73's
Congrats T!!!
---
Las Vegas Impala SS Club - SSincitySS.com
1996 Impala SS, Powerdyne Supercharger 6 psi, 3.73s, Snow Performance water/meth injection, Borla catback, F-Body MAF, Grotyohann long tube headers, Magnaflow cats, Hotchkis springs/front & rear sway bars, Bilstein shocks, Vigilante 3000 stall TC, Wilwood brakes, 20in Budnik Fontana's, and a couple of polished items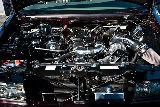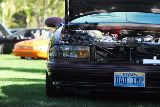 Congratz bro!! INC STAND UP!!
---

"Every new check I deposit is just another mod in the closet!"
OG INC Founder from Day 1
R.I.P. Preston Medley
R.I.P. Lil Dave
Quote:
Congratz bro!! INC STAND UP!!
yes sir
---
95 DGGM SOLD 115K
95 DCM DD SOLD 89k
96 DCM SOLD 77K
95 DGGM NEW TO ME 30K
96 BBB 383 SOLD
95 DCM SOLD 165K
95 DGGM NEW DAILY
Posting Rules

You may not post new threads

You may post replies

You may not post attachments

You may not edit your posts

---

HTML code is Off

---