July 2011 ROTM Winner!!!!1!!1!!!
---
Since it hasn't been done:
Congratulations to MoreThanJake!
While some people wipe their asses with caprices, other people build caprices that kick aSS.
I'd like to thank everyone that voted for me. I love this car. Its been a lot of time, money and stress into it but in the end it was all worth it. I appreciate all the comments and warm welcomes it has received. I never thought I would have a car that would inspire others to build their own.
If anyone is interested in seeing more pics or pics of the build you can check out the worklog here:
https://www.impalassforum.com/vBullet...d.php?t=262154
---
.
.
383 Stroked LT1 - The Land Yacht. Black on Black on Black on Black on Black.
one of the best caprices out there. u got some impala owners drooling(me)
Senior Member
Join Date: Dec 2000
Location: Gothenburg, Sweden
Posts: 366
Wow! That's a Blackout!
---
B L A C K O U T Full Size Racing S W E D E N
Multipurpose 96 Impala SS Drag-Street-Autocross-Vacations
9.84 @ 137 mph AUTOSHOP, Orlando, Florida-built 396 stroker LT1. ProCharger F1R. Intercooler. FAST. MSD CPC ignition. 3" stainless exhaust system. Built 4L80E TCU-controlled. Fab9 3.96. Chassisworks 4-link. Varioshocks. HAL front shocks. Weight: 4444 lbs. Hoosier 29 x 10-15
Welcome!:
http://www.blackout.nu
One of my all time favorites here. Congrats bro.
---
95 CAPRICE B4U WHT (SOLD)
6000K HIDs, LEDS, Steelies/Chromed caps W/ Coopers, Grey Bonnies, Gary's Wires, TB bypass, Air Pump delete, CAI, Dual Elec fans
68 BUICK SKYLARK 2D HT--2nd owner, all original, rust free 350/th350, almost ready for paint!
79 Eldorado Biarritz White on White, factory Olds 350
---
One bad ride bruh fo sho
---
95 DCM Impala SS, G2 Cold Air Induction,G2 power pulley kit w/ v-belt ,G2 throttle body plate, G2 air foil,G2 Valve Cover Breather,pcmperformance tune, 160 thermostat,Borla Full Stainless Steel Exhaust, tri-y headers, 12 way Bonnie, air pump delete, 91 Caprice tailights SSittin on TIS 06's 22's
# 3,683 of 18,365
http://www.cardomain.com/ride/229728...ellville-ga-us
Senior Member
Join Date: Feb 2011
Location: Halifax Nova Scotia, Canada
Posts: 318
Congratulations, that car deserves this win for sure! Sweet murdered out Caprice.
---

Reppin' that East Coast

That Biiiaootch is murdered out! nice my man!
---
WHO DAT NATION! ISSCA#2463
95 DCM/BBB SS-22" U2 55, 3D Polished Grill, Custom Audio, Double din DVD "flip out", Hooker Headers, 2.5 Flowmaster 40 Series, Underdrive pulley, F Body MAF, Tuned, Shift kit, 160 thermo, Euro Headlights, DDM Tuning HID's 55W 6000K, Smoked Tails with LED sequentials , Custom black carpet, Corvette starter, Yellow top optima, Big 3 upgrade, Smaller alternator pulley.
there we go, congrats Jake, Quaker state huh? does he get a free case of oil?
---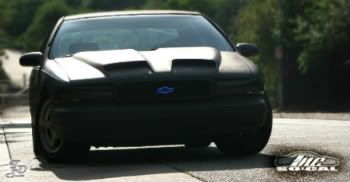 So Cal INC
1996 Caprice 9c1
5-15-1996
R.I.P. David Fornwalt...burnin' rubber from up above
Senior Member
Join Date: Feb 2011
Location: Modesto CA
Posts: 333
cleanest caprice. the interior is sick
---
Styla Photography N Design
NOR*CAL INC

Posting Rules

You may not post new threads

You may post replies

You may not post attachments

You may not edit your posts

---

HTML code is Off

---