WOOT WOOT!!!! Now you have to bring that girl out to the next drags Nick!!!!!
---
Shawn
96 Impala SS
- 355 Forged bottom end, LPE211 cam, Heads and Intake Ported By Tad, TunedByTad, Vigilante, VacModded 4l60 built by Remac, 3.73, CIA headers, Bolt On's
14 Camaro 2-SS Convertible
62 Suburban
- LS Swap, TunedByTad
CONGRATS!!! That bitch is hot!
---
Las Vegas Impala SS Club - SSincitySS.com
1996 Impala SS, Powerdyne Supercharger 6 psi, 3.73s, Snow Performance water/meth injection, Borla catback, F-Body MAF, Grotyohann long tube headers, Magnaflow cats, Hotchkis springs/front & rear sway bars, Bilstein shocks, Vigilante 3000 stall TC, Wilwood brakes, 20in Budnik Fontana's, and a couple of polished items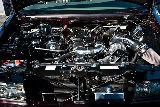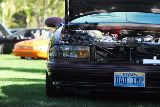 Quote:
CONGRATS!!! That bitch is hot!
the girl dont look bad either
---
Senior Member
Join Date: May 2010
Location: Indiana
Posts: 984
Congrats man! Well deserved that car is sick!
Thank you all! It was a close one towards the end. Who do I have to talk to so that I get my ROTM badge and membership?
---


1995 Impala SS-
She'll Make You Think Twice
---
Last edited by FearTheDeer; 09-05-2011 at

01:28 AM

.
Junior Member
Join Date: Feb 2010
Location: Rancho Mirage, Ca
Posts: 7
photo looks great. Congrats
---
CongratSS Nick.
Also on your recent race time!!!
---
95 BBB (4SSALE)
96 DGGM
96 DCM
95 DGGM WAGON
96 BBB - LS BEASST
Cali-SS
ISSCA#2212

Congratz bro !!
---
CALI-SS ,1995 BBB Murdered out, Powder Coated C5 Corvette Wheels, Cross Drilled / Slotted rotors F & R, Brake bolt mod, LS2 swap, psi converion harness, brp hotrods longtube ceramic coated headers, Hummer H3 oil pan, CAT Delete, 2.5 X-Pipe Exhaust, Hooker Aero Chamber Mufflers, 160 Stat, Pro Built 4L65, and most important of all Tuned by TAD !!! More to come....
Posting Rules

You may not post new threads

You may post replies

You may not post attachments

You may not edit your posts

---

HTML code is Off

---