JULY 2012 Ride of the month
---
The engine bay that you all love:
BADCHRY!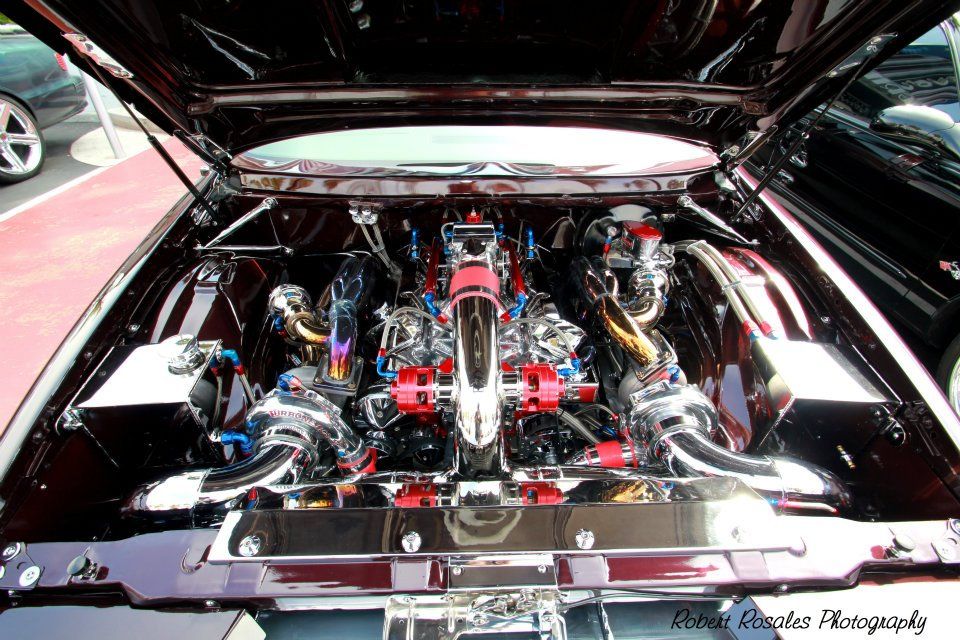 Well earned, sir!
And as is traditional, we demand more pix!
---
Last edited by Firewood; 11-01-2012 at

08:14 PM

.
Bad cherry
---
i would to love hear this bad boy running , anyone have any videos ? congrats on the WIN !!!
---
Last edited by illmatic96ss; 08-02-2012 at

05:32 PM

.
Quote:
i would to hear this bad boy running , anyone have any videos ? congrats on the WIN !!!
There are none. When it runs, it normally is only hitting on 5-6 cylinders,max, and the turbos, well they are not really completly hooked up. But they look damn good!
Ha ha, no really, this car sounds great! Haven't seen it on the strip since the turbo mod, but it I'm sure it SCREAMS!!!!!!!!!!!
---
Las Vegas Impala SS Club - SSincitySS.com
1996 Impala SS, Powerdyne Supercharger 6 psi, 3.73s, Snow Performance water/meth injection, Borla catback, F-Body MAF, Grotyohann long tube headers, Magnaflow cats, Hotchkis springs/front & rear sway bars, Bilstein shocks, Vigilante 3000 stall TC, Wilwood brakes, 20in Budnik Fontana's, and a couple of polished items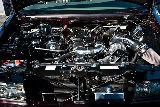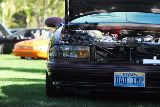 Senior Member
Join Date: Jan 2011
Location: Colorado Springs, CO
Posts: 653
I think I just fell in Love.
---
JJ.. Filipino
95' Caprice Classic
Lt1 Swap
(With a Basic Tune)
Everything under hood is new
(except for the hoses)
Rocker'fosgate Speakers all around
(Highs, Amps, 12's)
baseball bat Steering wheel
Pioneer Double Din
Safari Overhead Console
Camaro Cluster
Jerrys Sequential Kit
Etc Etc.
Senior Member
Join Date: Aug 2010
Location: St. Louis, MO
Posts: 2,418
SPLOOSHHHHH! Well this is embarrasing... Anyone have a towel? CAUSE THIS THING IS HOT!

MORE PICS!
---

1994 SS
-
GRAIL Webmaster, St. Louis, MO
View
our
Tech/Guide page
for everything from your basic oil change to Manual transmission swaps!
---
96 DGGM - Mild Mods
2K Silverado - Daily Driver
HOSS / ISSCA / DFW I N C
Congrats Philly Illy!!!
---
Quote:
anyone have any videos ? congrats on the WIN !!!
1st 13 seconds of the vid. Best Iv'e got at least. (sorry for the wind noise)
Here is one of my faves of this sweet & sour cherry!
Before the TurBoSS!
---
95 BBB (4SSALE)
96 DGGM
96 DCM
95 DGGM WAGON
96 BBB - LS BEASST
Cali-SS
ISSCA#2212

BADCHRY - Well deserved win. That motor is Bad ASS!!
ImpreSSive - Are you a 311 fan too? Been a fan of theirs for nearly 20 years now. Nice little vid you put together!!!
---
96 Caprice Wagon: LT1, Black exterior with ruby red inside, Soundstream sound, rollpan, Corvette dress, LT4 valve covers, Edelbrock headers, SRI cai, Spintech 6334 muffs, Dynomax stainless tips that exit behind wheels, H-Pipe, built tranny with Corvette servos, Hipro valve body & stall convertor, 9C1 rear disc w/ SS backing plates, Wildwood 1.5" rotors w/ 4 piston calipers in front, swaybars front & rear, Metco rear links, 20" Centerline Lancers with Sumitumo 255-35-20 shoes. 1 of 485 built!!
---
congrates on the win BADCHRY SS is looking good
---
95 DCM Impala SS, G2 Cold Air Induction,G2 power pulley kit w/ v-belt ,G2 throttle body plate, G2 air foil,G2 Valve Cover Breather,pcmperformance tune, 160 thermostat,Borla Full Stainless Steel Exhaust, tri-y headers, 12 way Bonnie, air pump delete, 91 Caprice tailights SSittin on TIS 06's 22's
# 3,683 of 18,365
http://www.cardomain.com/ride/229728...ellville-ga-us
Posting Rules

You may not post new threads

You may post replies

You may not post attachments

You may not edit your posts

---

HTML code is Off

---