Senior Member
Join Date: Apr 2001
Location: Denver, CO USA
Posts: 113
Well deserved!
---
96 Impala SS - 383 - full blueprint/balance - all forged, Callies, Manley, SRP, AI 232/238-112, Canton 242-T pan, custom remote oil filter, Grotyohan long-tubes, Comp valvetrain, LT1 ported alum heads, LT1 intake ported, AS&M 58mm, AS&M cold-air, MTI 73mm MAF, SVO 30#, 11.2:1, Herter Tuning.

Built 4l60E - Vigilante 3000 stall TC

3.73, Dynotech, Hotchkiss, Koni's, Global West, Metco, Miller Racing, Langness Spoiler

Show winning DGGM
thanks! and thanks to everyone that voted for me. alot of hard work went into this prodject
Congrats mrbbody! Watched this build & all the progress made. SSweet car!!
---
96 Caprice Wagon: LT1, Black exterior with ruby red inside, Soundstream sound, rollpan, Corvette dress, LT4 valve covers, Edelbrock headers, SRI cai, Spintech 6334 muffs, Dynomax stainless tips that exit behind wheels, H-Pipe, built tranny with Corvette servos, Hipro valve body & stall convertor, 9C1 rear disc w/ SS backing plates, Wildwood 1.5" rotors w/ 4 piston calipers in front, swaybars front & rear, Metco rear links, 20" Centerline Lancers with Sumitumo 255-35-20 shoes. 1 of 485 built!!
Congrats well deserved ROTM
---
CarISSMA
(Carolinas Impala SS Motor Association)
President
1991 White LSX Wagon
- (HIS) A.K.A "The Abomination" / Reaper
1991 White SS Wagon
- (HERS) SS Nose-SS Wheels-3.23 POSI-Clear Corners-Silverstars-Tinted Windows
ISSCA Member
#2499
Congrats!!! Hope to see you in a few weeks at INC Madness!
---
Las Vegas Impala SS Club - SSincitySS.com
1996 Impala SS, Powerdyne Supercharger 6 psi, 3.73s, Snow Performance water/meth injection, Borla catback, F-Body MAF, Grotyohann long tube headers, Magnaflow cats, Hotchkis springs/front & rear sway bars, Bilstein shocks, Vigilante 3000 stall TC, Wilwood brakes, 20in Budnik Fontana's, and a couple of polished items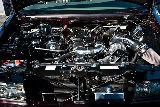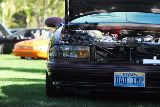 thanks.... and yes ill see you at the madness
are you going to bring some more goodies to sell?
Senior Member
Join Date: Aug 2010
Location: EASTERN NC
Posts: 177
Shiny and LOW- LOW LOW!!!
WOW!
Quote:
Congrats G! Again......lol
thanks again..lol
Quote:
Shiny and LOW- LOW LOW!!!
WOW!
thanks
Posting Rules

You may not post new threads

You may post replies

You may not post attachments

You may not edit your posts

---

HTML code is Off

---