Senior Member
Join Date: Oct 2012
Location: New Palestine, IN
Posts: 305
---
Colton Waggoner

1995 DCM Impala SS: SOLD July 3rd 2015 w/ 276xxx miles

Big black dude named Ricky from Louisville area has it...

1999 Firebird Trans Am WS6- Sebring Silver- 6 speed- bolt on- 59,xxx miles- July 26, 2015
Congrats AJ!
---
96 Impala SS BBB, Gen II Tri-Ys,
20" Irocs
, Proforged 1" DD springs, Monroe SS shocks, ZQ8 bunpstops, PCM For Less tune, Taylor wires, 2" Glass Tek cowl hood, Oldenburger Concepts extended spoiler,
Custom CAI
,
My trunk kit
,
My Interior
Sound Deadner
Nice AJ!! Car looks great!!!
---
96 Caprice Wagon: LT1, Black exterior with ruby red inside, Soundstream sound, rollpan, Corvette dress, LT4 valve covers, Edelbrock headers, SRI cai, Spintech 6334 muffs, Dynomax stainless tips that exit behind wheels, H-Pipe, built tranny with Corvette servos, Hipro valve body & stall convertor, 9C1 rear disc w/ SS backing plates, Wildwood 1.5" rotors w/ 4 piston calipers in front, swaybars front & rear, Metco rear links, 20" Centerline Lancers with Sumitumo 255-35-20 shoes. 1 of 485 built!!
Congrats, they were out to get you, but the campaign failed. Good job.
---
96 DCM Caprice B4U
96 RMW Collector's Edition *Sold*
www.cali-ss.com
Quote:
Congrats, they were out to get you, but the campaign failed. Good job.
hahaha, either way nice car
Junior Member
Join Date: Feb 2011
Posts: 22
Thanks for the kind words and votes guys. I do happen to have a few more pics of the impala that Id be glad to share, as well as a little history.
So the grandparents are big into cars, my grandpa went into the hospital late 93 for ankle surgery, as a "get well soon" gift he got a brand new 94 impala ss, lucky him. I fell in love with the car instantly and since that day I have been trying to get him to sell it to me. I finally talked him into doing just that almost two years ago now. Heres a pic of me, my brother, and the car brand new
So fast forward to now when I have the car. As soon as I got it I started getting it ready for the hot rod power tour, hoping my grandpa would go with me, he didn't btw, owell.
Did brakes
Then did wheels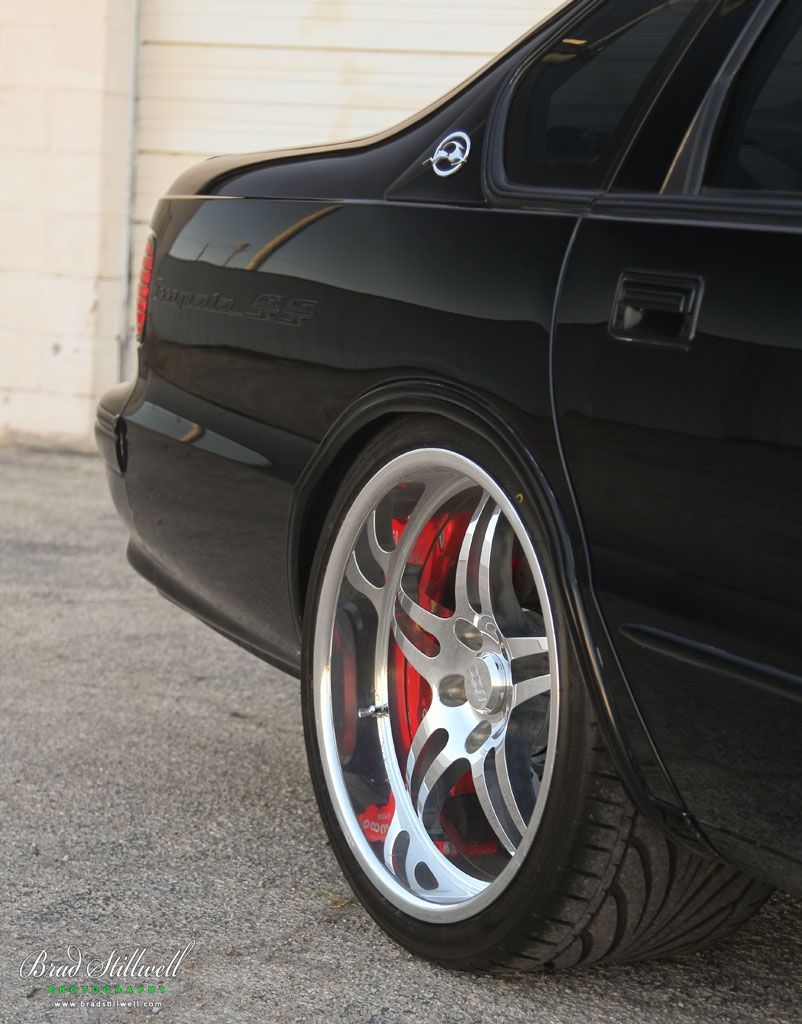 Then it was off to the power tour
I saw this guy on the power tour, anybody know him?
Notice my new plate, thought it was kinda odd to see a similar plate
A few more that I like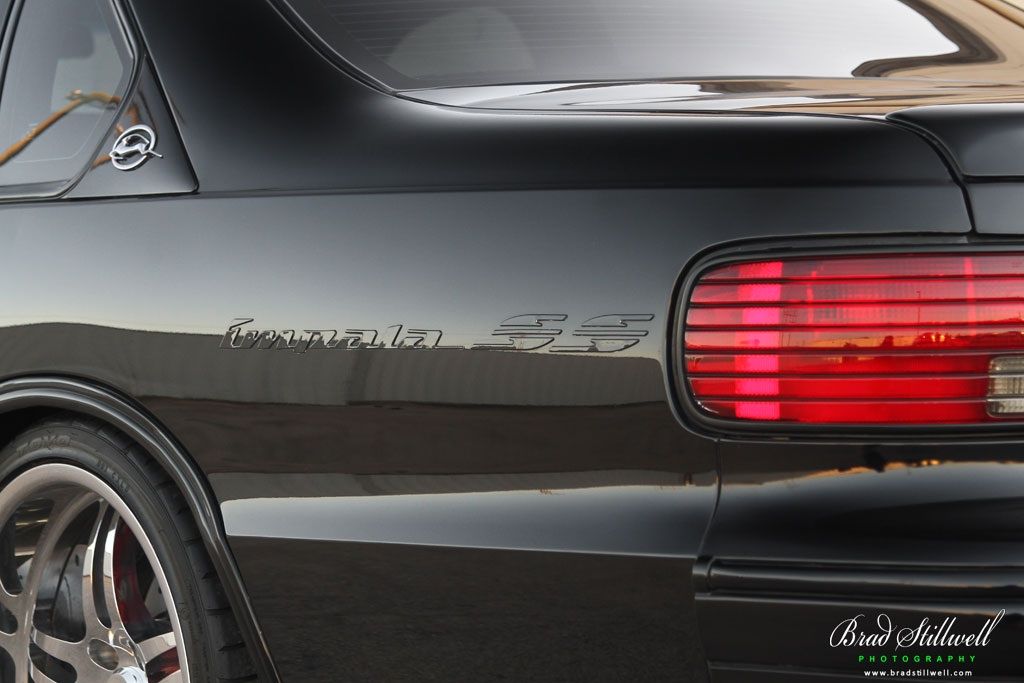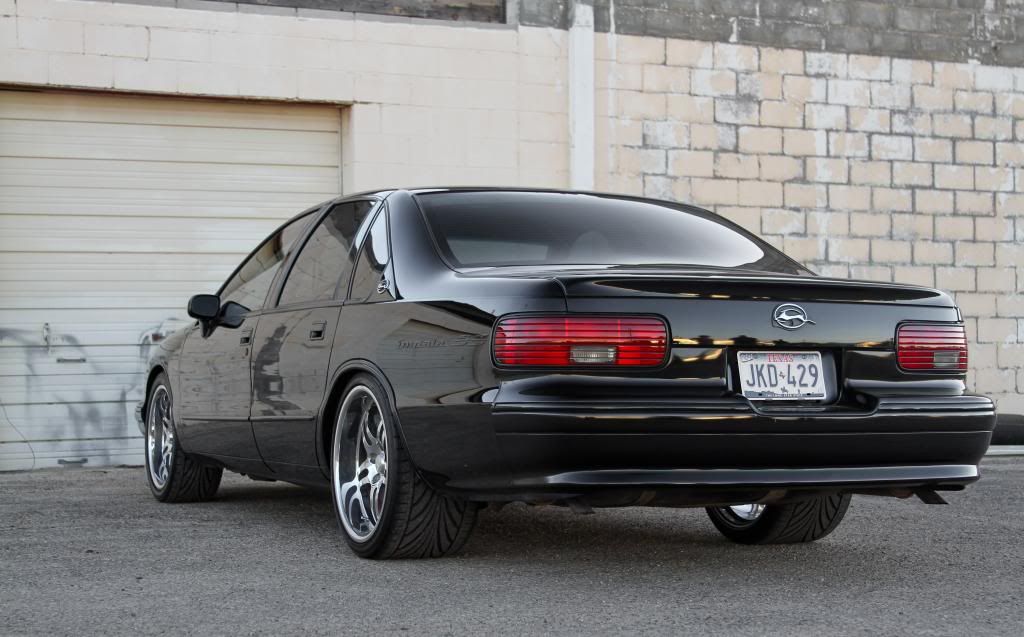 Senior Member
Join Date: Jun 2010
Location: Southwest Mo
Posts: 1,173
Nice bit of history. Im curious to see what your grandfather thinks of the mods you made. I definatly think you chose the best picture. I don't know that I'd have voted for any of the others. Your competition had a equally good picture, but i prefer your wheels and stance that was the deciding factor for me.
---
Text me if you need any paint & body advice or a shoulder to cry on. 417-489-3379
Visit My Facebook page to see my shop pictures
http://www.facebook.com/?ref=home#!/profile.php?id=100003576533065
Junior Member
Join Date: Feb 2011
Posts: 22
He hates everything I have done, lol. I wish I was videotaping his reaction. It was great. He's kinda old school. I was fortunate enough to be able to snag a chevelle from him as well, he's a fan of everything I've done to that so far except I just pulled the big block out last week for a ls swap. Nothing better that a carburetor and a big block in his eyes. I strongly disagree!!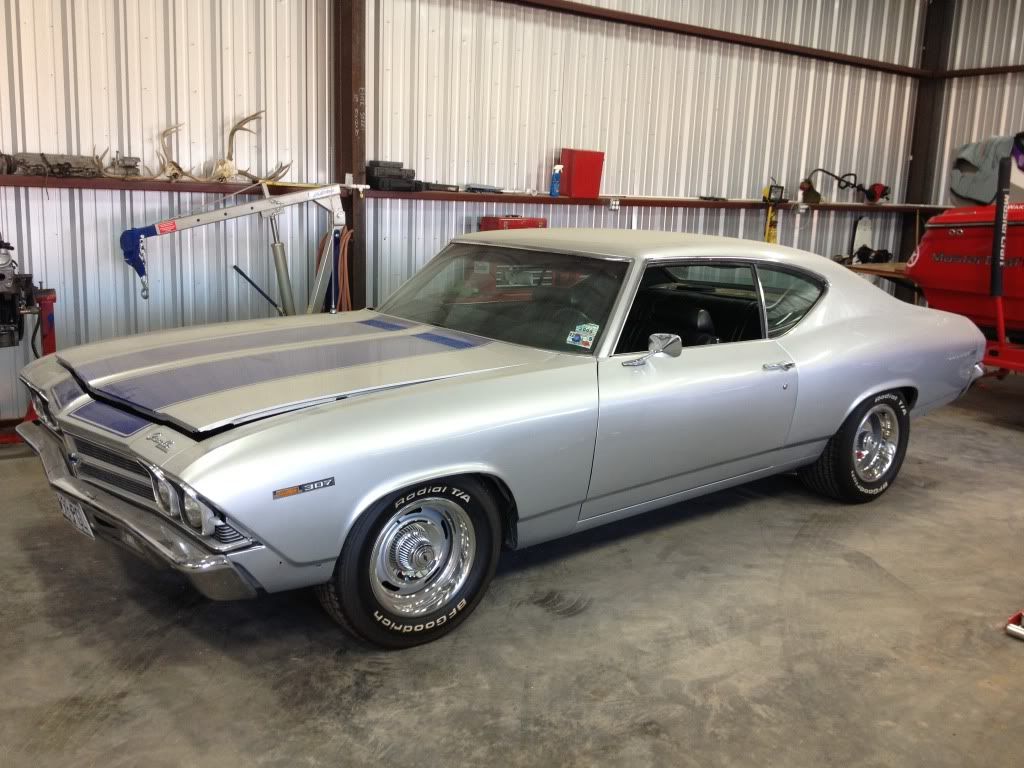 Posting Rules

You may not post new threads

You may post replies

You may not post attachments

You may not edit your posts

---

HTML code is Off

---