Junior Member
Join Date: Jul 2019
Posts: 1
1996 Power problems
---
Hello everyone I'm Jason I'm new here. I've been contemplating purchasing a 96 impala for the last few months the one I want to buy is having a power problem. The car starts and runs and drives well unless you put your foot into it. If you give the car more than half throttle the motor sounds like it's miss firing, like the fuel cut out. Again runs well at low rpms. Any suggestions for great shops in Portland or area
Welcome! I would say if it is in good condition and the price is right get it. They are getting hard to find. The issue could be anything, low fuel pressure, wires, plugs, vacuum line ect.... Keep us posted
---
96 Impala, six speed,spec 3 clutch, center force flywheel,
eaton posi w/4.10s
160 TS, TB bypass, Bonneville seats
2.5" exhaust, K&N intake, PCM forless tune.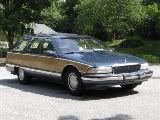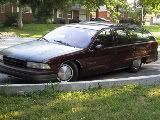 Senior Member
Join Date: Jul 2004
Location: Suffield, CT.
Posts: 2,862
Hi Man !
since it's a 96 you can put a scanner on it easy like a ELM327 and torque app on Android phone and watch what is EFFed up like O2, or MAF or fuel trims...

But my guess is fuel pressure check it first thing, cuz easy to rule out.

-ALF out...
---
ECIRS #427 ISSCA #01978
96 WX3 DGGM Bone Stock except Bilstein 0929/1104 odom fade mod, FB & HP & AIR pump delete, lower bushing mod,Stealth Brake Bolt mod,9C1 air dams,160 stat,TB-Bypass,Hi-Miler Hoses,Taylor wires,SStudio TB Boot & K&N,Bonnies,Pypes-X,Spintech Super Pro Streets
'69 vette L-46 vert Cortez Silver
CLICK ME !!!
http://www.cardomain.com/ride/2386222/1

Senior Member
Join Date: Sep 2005
Location: (718)-
Posts: 1,404
If fuel pressure is too low, check fuel pressure regulator [underhood, behind engine].

IFF your fuel pressure is good:
Check coil
Check coil driver module
Check Opti-snorkel aka Opti Vent Vacuum Harness
Check for vacuum leaks between MAF sensor & O2 sensors
---
1g1bl82p7rr127841 … Rust In Pieces, Rest In Peace …
They are NOT Lying to You
You are Not Lying to Yourself
You are Being Lied to - BY Your Self
… Alone (aka The Last Psychiatrist)