Powerdyne BD11-A
---
Looking to purchase a Powerdyne BD11-A
For my 96 impala
Let me know if anybody is selling one or know if there's one for sale at
Pics for example/credit to ssincity
Quote:
Looking to purchase a Powerdyne BD11-A
For my 96 impala
Let me know if anybody is selling one or know if there's one for sale at
Pics for example/credit to ssincity
Go to sleep bro! 🏻
---
Quote:
Originally Posted by Lil Moco
Cold Coronas, I Got Cold Coronas! 🍻🍻
95 Impala SS -82k-Custom
94 Caprice L99 SS project-132k-
Sold
95 Caprice L99 SS clone -80k LT1 swap-
Sold
(best car I ever owned)
Lol I can't sleep on these parts lol
Secret build
I've seen that engine bay before...
---
Las Vegas Impala SS Club - SSincitySS.com
1996 Impala SS, Powerdyne Supercharger 6 psi, 3.73s, Snow Performance water/meth injection, Borla catback, F-Body MAF, Grotyohann long tube headers, Magnaflow cats, Hotchkis springs/front & rear sway bars, Bilstein shocks, Vigilante 3000 stall TC, Wilwood brakes, 20in Budnik Fontana's, and a couple of polished items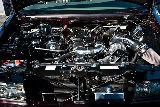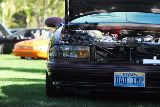 Haha! I love your car man! Fell in love with it when I went to the madness event!
Thanks my B-Body brother, I appreciate it!!

WeSSt CoaSSt Gathering 15 is 18-20 Oct biggest, best B-Body event on the west coast!!!
---
Las Vegas Impala SS Club - SSincitySS.com
1996 Impala SS, Powerdyne Supercharger 6 psi, 3.73s, Snow Performance water/meth injection, Borla catback, F-Body MAF, Grotyohann long tube headers, Magnaflow cats, Hotchkis springs/front & rear sway bars, Bilstein shocks, Vigilante 3000 stall TC, Wilwood brakes, 20in Budnik Fontana's, and a couple of polished items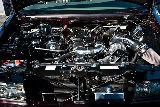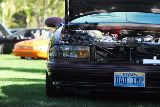 Anytime! I heard about it!
I think Iam try to come out to y'alls event next year since this year has been a wild one
Posting Rules

You may not post new threads

You may not post replies

You may not post attachments

You may not edit your posts

---

HTML code is Off

---