Senior Member
Join Date: Nov 2003
Location: Port Hueneme, CA
Posts: 164
FS: RAISS Gloss Black
---
Raiss gloss black. In great condition. $275.00 plus shipping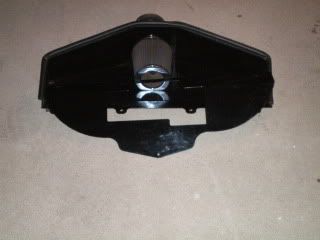 ---
Last edited by Serg805; 08-24-2009 at

10:57 PM

.
Can you post some pics???
Does that include shipping?
Senior Member
Join Date: Nov 2003
Location: Port Hueneme, CA
Posts: 164
I'll post pics tonight. Price does not include shipping.
damn it
---
Man if only you were closer - I'm thinking that shipping can be a deal breaker
.
Good luck
---
96 DCM Impala SS
96 Cadillac Fleetwood, Triple Black w/ Sunroof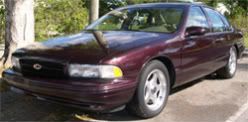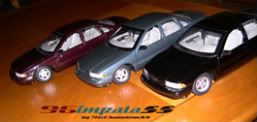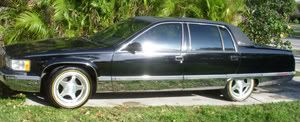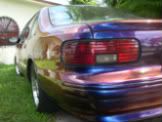 Senior Member
Join Date: Jan 2002
Location: Anonymous
Posts: 145
I'm interested! Sending pm!
---
DAMM
1994 BBB Impala SS, ES Motor and Trans Mounts, GM Deep Tranny Pan w/drain bolt, Neal Racing 2400TC, High Performance Trans w/Transgo and steels and synthetic lube, Stealth Bolt, F-body Swaybar, LT4 KM, SEO Oil Cooler, SEO Wipers, SEO Hoses,SEO Oil Sender, SEO Airdams, SEO Wipers, Gas Bib,RAISS Intake, MTI air foil,Throttle Body Bypass, Complete Airpump Delete, 3.73 gears,Eaton Posi, IE Driveshaft, Granatelli MAF, Moog Idler Arm, Jon Moss Dashplate, Air Dam reflective emblems, White Face Z-Cluster, Third Brake Light Decal, Wig-Wags, Custom BonB Impala SS carpet, Console cover, Impala SS Dashmat, Grant Carbon Fiber Steering cover, Jacobs ProStreet Ignition w/ Magnecor wires, Meziere Water Pump w/Painless Wiring, Cloyes True Roller Timing Set, Tri-Y\'s w/RT cats, 2Chamber Flows,Tint, 2-piece grille, Hyperstat, PCMFORLESS Program, 9004ST, BlinkBlink w/3496. Never Been To The Track! Will One Day................................
Senior Member
Join Date: Nov 2003
Location: Port Hueneme, CA
Posts: 164
i coul do 275 shipped, up to you tho
---
96 Caprice 9C1 LT1 3.73 posi, Spohn sways, IMR lowers, fully poly, KYB, FIPK, air foil, TB bypass, 160* T-stat, airpump delete, PCM tune, edge 2600, dynomax pipes/spintech prostreets, Z28 cluster, 12 way Bonnies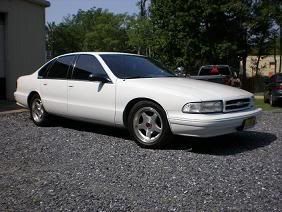 Damn Sergio havn't seen you ina while. You have a PM.
---

1996 Dggm Impala SS
CM Forged 355 with LT4 heads and Hotcam Installed by Phil, LTCC, 3:73's, Edge 3000 Stall Installed by Troy, Denny's DShaft, Tri-Y's, OBD1 Conv, Meziere Pump, Bilsteins, Hotchkis Springs, Finally Running Right PRICELESS!
Senior Member
Join Date: Nov 2003
Location: Port Hueneme, CA
Posts: 164