Junior Member
Join Date: Aug 2009
Location: South Carolina
Posts: 8
30" DUB Revolution Spinner Wheels w/ Pirelli Tires!
---
Yeah, you read right lol.
For sale is a set of 30x10" DUB Revolution Spinner wheels.
Wheels are matched with a set of Pirelli Scorpion 315/30/30 tires.
This is the ONLY set of DUB Revolution spinners in the world (as told to me by DUB); no one has these!
WHEEL SPECS:
BRAND: DUB
MODEL: REVOLUTION SPINNER
SIZE: 30X10"
FINISH: CHROME W/BLACK BACKGROUND
BOLT PATTERN: 5X4.75 (120) / 5X5
OFFSET: +15MM
TIRE SPECS:
BRAND: PIRELLI
MODEL: SCORPION ZERO A
SIZE: 315/30/30
TREADWARE: 420AA
*I will have the wheels mounted and balanced once I recieve payment.
For more information, contact me at (864) 583-0604 or email to
[email protected]
$17,000 / package. Price includes shipping and mount & balance.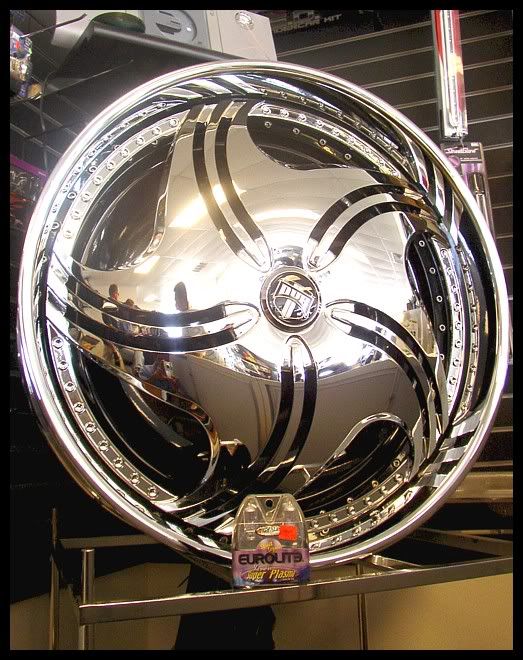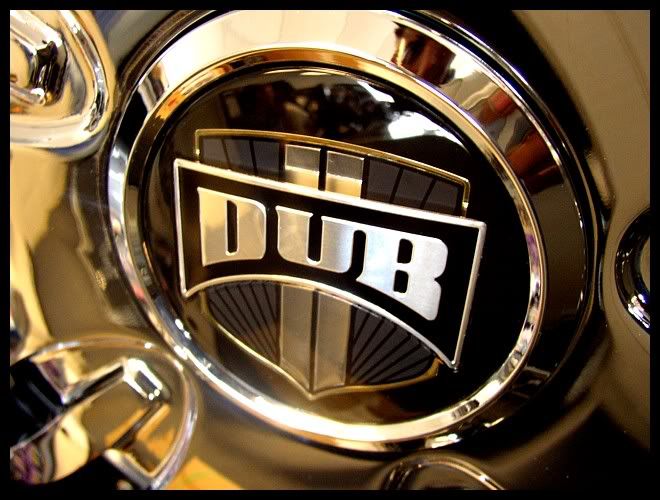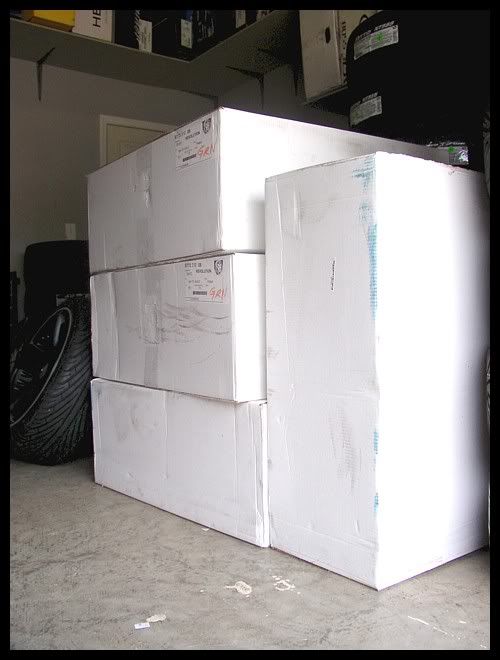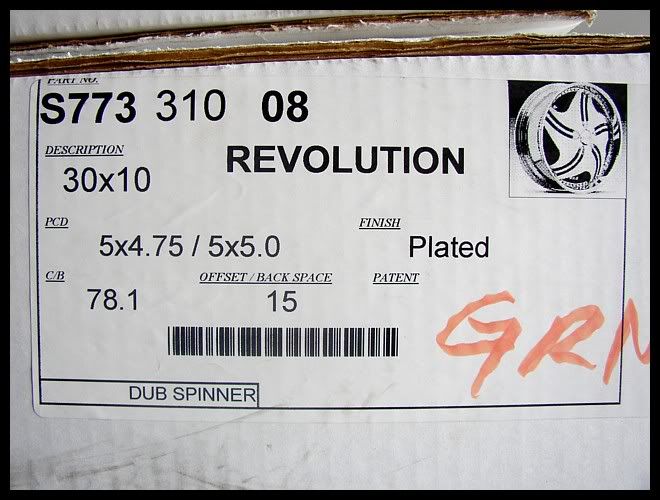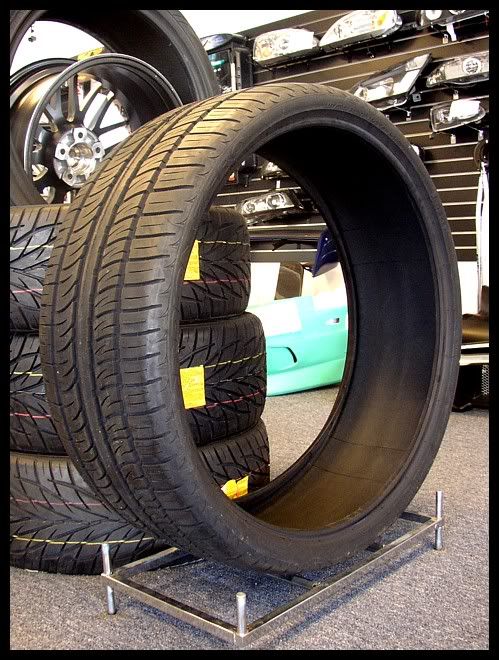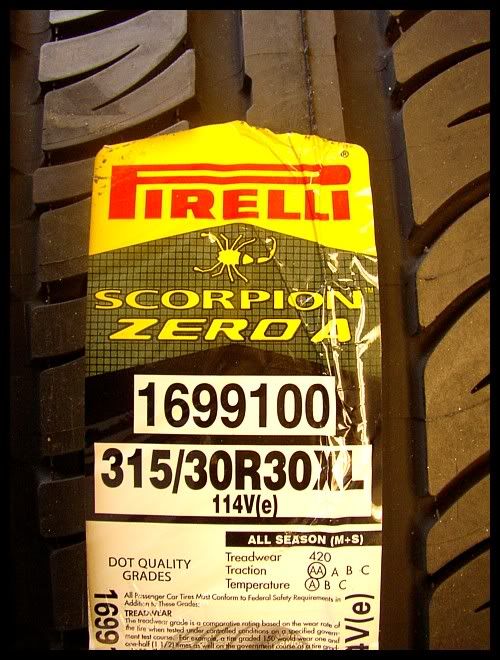 Senior Member
Join Date: Apr 2008
Location: HUMBLE,TX
Posts: 4,805
---
1995 IMPALA SS for sale 12k obo
Houston
the rim looks good i like the look but a fking 30? no thx

if it was me i would make those in 20;s remove the spinning effect and the dub center peice and you have ur self a nice rim
Maybe someone will put them on a smart car!!! 30" wheels on a 36" car!!!
---
—
Ron Soucy

American cars from an American car company. Which country do you support?
1996 DCM impala (original owner)
1996 BBB impala
1994 caprice wagon ss clone (sold and missed
Junior Member
Join Date: Aug 2009
Location: South Carolina
Posts: 8
Yeah I know, they are a bit ridiculous lol. But strangely enough, people like this kinda thing. I'm more of an 18" kinda guy.
Member
Join Date: Sep 2008
Posts: 46
Those wheels are the definition of the word "Re-donk-u-luss"

Those are bigger than the wheels on my K20!
Will these work on my car? It's lowered 1".
---
95 DGGM SS. Cam and headers, boring stuff, classic tags, garaged
15 Durango R/T AWD, Fiat with a Hemi and 8 gears
15 Charger SXT AWD
Hold on....I need to go sell my right now so i can go buy these!!!!! OOOOO..wait.
---
Chris Bobik
94 9C1 Caprice/Impala Clone
Gone
2008 Impala SS

DD. Halo projectors, LED interior, 15% tint
95 BBB Impala
Performance
RAISS Intake | Stainless Spintech Exhaust | CIA Tri-Y Headers| Eaton 4.10 Gears| Yank SS 3600 | UD/OD Pulleys
Exterior
Clear corners | 12K HIDs | Shiny Stuff | 15% Tint |Suncoast Hood| Hotchkis Springs & Bilsteins | Smoothie Bumpers
Interior
LED's | Billet Door Pulls

Send a PM to
Jim Rockford
. He LOVES big rims... the bigger, the better!
---
95 Impala SS
-SOLD!!
2009 CTS-V
6 speed
Luxury Land Yacht
_________________
Have you ever noticed that anybody driving slower than you is an idiot, and anyone going faster than you is a maniac?
George Carlin - 1937-2008
Senior Member
Join Date: Jul 2001
Location: Wake Forest, North Carolina
Posts: 1,758
$17k? You couldn't pay ME $17k to put these on and disgrace my car.
---
94 Impala SS- 388 LTx, AFR 210cc heads, Lloyd Elliot cam, 11.67:1 compression, Nitrous Outlet 200 shot
old setup: Procharger, etc...520 RWHP
70 El Camino SS 396
72 Chevelle
70 Chevelle convertible
70 Chevelle hardtop
Posting Rules

You may not post new threads

You may not post replies

You may not post attachments

You may not edit your posts

---

HTML code is Off

---