Converter - $150
---
Got a Stock Converter for sale from a 1996 Impala SS. Car had about 40-45K miles when it was removed. Fluid was spotless and the converter was only removed because I purchased an edge. I was going to keep this converter for an upcoming project i was planning on doing but that go sidelined so... I'll take the cash instead.
$150+ shipping
Dan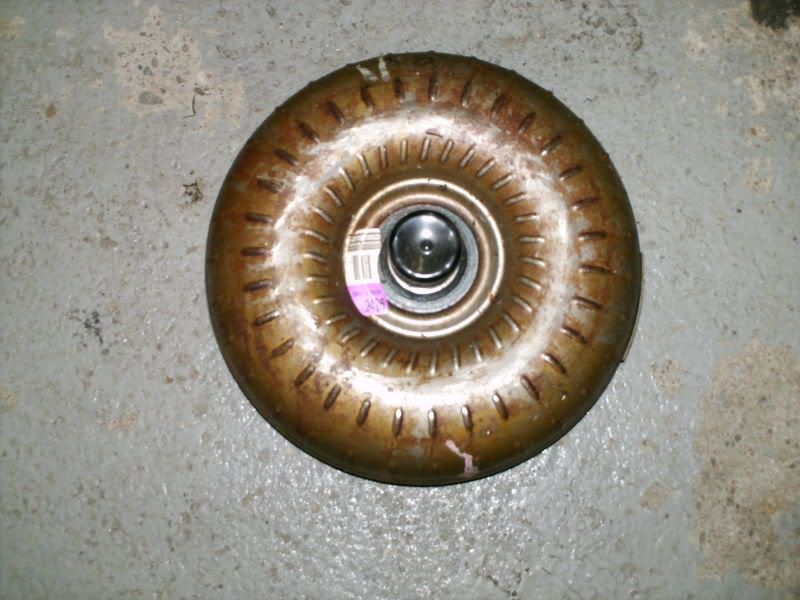 ---

1996 Impala SS - Borla Cat Back Exhaust, K&N Air Intake, 20% Tints all the way around, 3.42 Gears & Eaton Posi, 275/40/17 Goodyear Eagle GS D3 Tires, Transgo Reprogramming Kit, Edge 2800 Converter
2005 Corvette Z51 - Magnaflow Exhaust, 2.5% Tints
1995 Monte Carlo Z34 - Daily Beater
---
Last edited by Danspeed1; 08-29-2009 at

04:43 PM

.
Lower Price.....

$125 + shipping....

Converter is in excellent condition with very low miles!

DG
---

1996 Impala SS - Borla Cat Back Exhaust, K&N Air Intake, 20% Tints all the way around, 3.42 Gears & Eaton Posi, 275/40/17 Goodyear Eagle GS D3 Tires, Transgo Reprogramming Kit, Edge 2800 Converter
2005 Corvette Z51 - Magnaflow Exhaust, 2.5% Tints
1995 Monte Carlo Z34 - Daily Beater
LAST CALL... I keep it after this....


$99 + shipping

DG
---

1996 Impala SS - Borla Cat Back Exhaust, K&N Air Intake, 20% Tints all the way around, 3.42 Gears & Eaton Posi, 275/40/17 Goodyear Eagle GS D3 Tires, Transgo Reprogramming Kit, Edge 2800 Converter
2005 Corvette Z51 - Magnaflow Exhaust, 2.5% Tints
1995 Monte Carlo Z34 - Daily Beater