COMPLETE T56 swap kit (1993 M29 trans!) 3.73 friendly! Must sell! $2,000
---
I have a complete T56 swap kit out of a 1993 LT1 Camaro with only 93,000 miles on it.
This transmission is unique/rare/saught after because it's a 1993 ONLY, special option ONLY unit. The 1993 option for this transmimssion is M29 and it has the following gear configurations, in comparison to 94-97 T56s.
year.....1st.....2nd......3rd.....4th.....5th..... 6th
1993....2.97....2.07....1.43...1.00....0.80....0.62 (M29)
1994+..2.66....1.78....1.30...1.00....0.74....0.50
This trans will allow you to run 3.73 rear gears and have the car behave in 1st gear like it has 4.10's. The other benefit is that with 3.73 rear gears instead of 4.10s, you don't have the extra driveshaft RPMs and balancing issues.
This "total swap kit" includes the following"
1993 T56 transmission option code M29
Stock Camaro T56 shifter
LT1 bell housing
pressure plate
clutch master cylinder
clutch slave cylinder
clutch fluid resevior
all necessary hydraulic hoses
F-body pedals assembly
All electrical pigtails - both at the transmission and at the pedals. There are 5 that I'm told they are dealer only and run about $30 each.
I only recently bought this setup and would have NO reservations in putting them to immediate use. I spent 2 hours with the seller removing parts from the donor car and found him completely trustworthy. Had I gotten there only a couple hours sooner, I could have driven the donor car myself. HE had every intention of immediately using the entire camaro drivetrain, but had accepted a great job that required him to relocate - causing him to sell his toys before leaving town, since him and his dad shared the garage.
I'd really love not to ship this, but will for another $200.
I live in Flint, MI and would be willing to meet somebody within a couple hours drive.
PM me here or email me at
[email protected]
.
I'm asking $2,000 firm - I can accept Visa, Mastercard, and Discover - and I may be willing to accept other car "stuff" (NO A/V STUFF) as
partial
payment.
Pix on the way.....
---
Midwives help people out.
---
Last edited by BewbZowt ( + Y + ); 09-01-2009 at

11:27 PM

.
Senior Member
Join Date: Mar 2002
Location: No Name City (SoCal)
Posts: 6,611
sooo are you asking, or is it firm?


Bump for a good seller!
---
1996 9c1 L99, now w/ LT1. 208k and counting.
1996 SS BBB
Thanks. Firm.
Here's some pix of the trans and the tag on it proving it's an M29: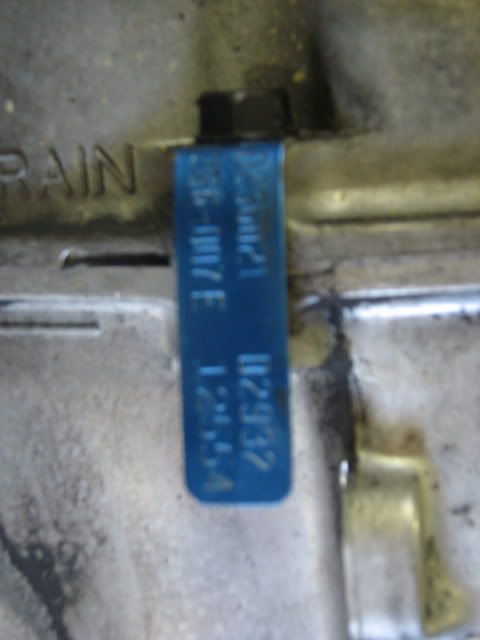 Here's the bellhousing: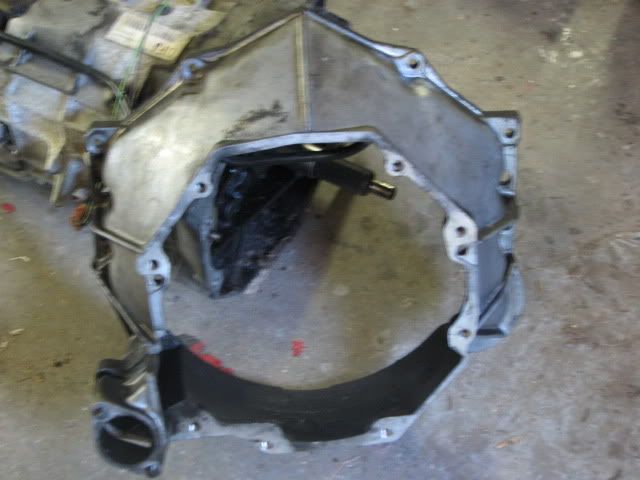 Here's the pedals with switches, the hydraulic plumbing, and all four of my right toes: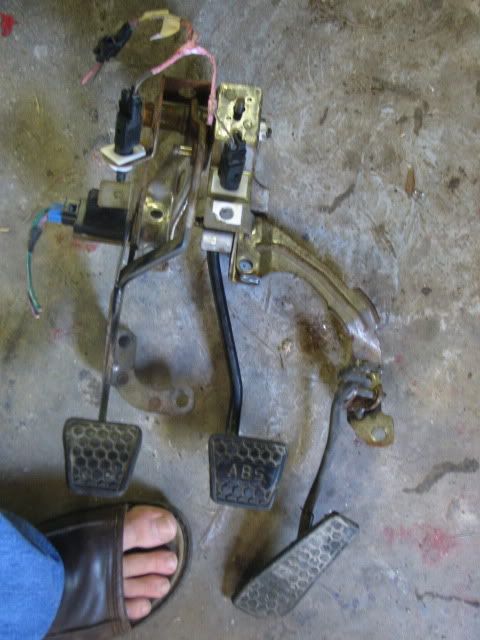 And I also have the inspection cover, the console, and the camaro crossmember I can throw in if somebody wants it.
---
Midwives help people out.
---
Last edited by BewbZowt ( + Y + ); 09-01-2009 at

11:32 PM

.
How much for the toes.....

Seriously, would you separate? I might be interested in the hydraulics.
---
Norm Anderson

1996 DGGM......all stock, but back in the game!!
1996 BBHP#2/383.....SOLD!!
1994 DGGM Woody wagon.....mostly stock.....SOLD!!
1968 Impala Sport Coupe.....383/700R4.....SOLD!!
1995 DCM BBHP #97.....SOLD!!
1995 LAB Caprice wagon.....SOLD!!
Hydraulics are $125 new, filled, bled, sealed. Check gmpartsdirect.com
---
Old cars, just like classic rock... 60s, 70s, 80s, and 90s!
Senior Member
Join Date: May 2003
Location: MinneSSota
Posts: 7,011
John I wish this would have gone on sale next year. I'm in too deep (no homo) this year already. Good luck with the sale!
---
Quote:
Originally Posted by
Buford T. JuSStice
View Post
Nobody is born into the Fat, Wise-Arse sitting in a paid house with a Camaro outside... you have to work for that.
Eric
'96 BBB-WX3 w/52k
Cam, heads, gears, exhaust!
----------------------------------------------------------------------------------------
Hi, I live in Toronto, Ontario. How bout meeting halfway, say, Windsor?
*bump*
---
"The very existence of flame-throwers proves that some time, somewhere, someone said to themselves, You know, I want to set those people over there on fire, but I'm just not close enough to get the job done." George Carlin
94 BBB Clone/08 F-350 4x4 Diesel
Ford Diesel Service Technician (LD up to F-550)
John,
Slap it into the "parts truck". WOOOT!
---
Jim
ISSCA#2122
94 9C1 - Ex Ohio State Patrol Unit #1613:
R.I.P.

96 BBB SS - ReSScued from the crusher!
Damn Bewber! If I had some spare cash I'd drive up there and buy the thing. It's like the bit about 3.73's was talking to me.
---
2015 Impala SS Nationals in:

We'll see you there!
Fuggit. Mike, Heavy, go ahead and make offers.

In the mean time, I'm going to get some spray cleaner and some daylight and get some better pics.
---
Midwives help people out.
Posting Rules

You may not post new threads

You may not post replies

You may not post attachments

You may not edit your posts

---

HTML code is Off

---