Senior Member
Join Date: Mar 2002
Location: No Name City (SoCal)
Posts: 6,611
WTB: Broken / not working ipod
---
a good long friend of mine is trying to make extra cash with some kind of ipod repair business. He needs a few to get started.

anybody have one they are looking to unload?
---
1996 9c1 L99, now w/ LT1. 208k and counting.
1996 SS BBB
ill try to find it. its a gen 2 i believe does it matter?
---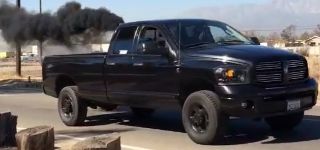 2006 ram 2500 4x4 crew cab long bed. billet inglewood trans. s366 turbo. efi live. twin cat stacks. stock fueling
[email protected]
at over 8500lbs
Senior Member
Join Date: Mar 2002
Location: No Name City (SoCal)
Posts: 6,611
Is there anything you dont have?

jeez

I dont think it matters...
---
1996 9c1 L99, now w/ LT1. 208k and counting.
1996 SS BBB
Senior Member
Join Date: Dec 2008
Location: simi valley, ca
Posts: 923
hey i have bout three of them. if he could fix one for me i will let him have the other two. two of them are the old fat style(30 gb and 20gb) the third is the slimmer style with wider screen before they did the video(30 gb).
---
I have one too. Let me know.
---
Hil Was Here...

Quote:
at some point a large overlap high compression motor with long tubes is going to shake & make so much sound that all metal spherical suspension noise transfer is another musician in the symphony of "Hot Muscle Cars Rule" in B minor
????
---
Hey how about a 30 gb brown zune...just wondering. He may expand his businees not just for Ipods
---
96 DCM Impala SS
96 Cadillac Fleetwood, Triple Black w/ Sunroof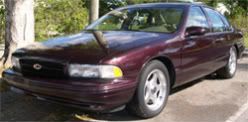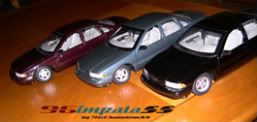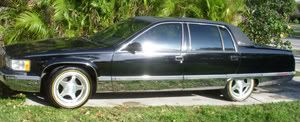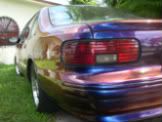 I have a black 30g Ipod Video that works but when you hook it up to the PC or Mac they dont recognize it, something with the connection or somethig, let me know, it's almost new, I can send it for him to play with it and see if he can fix it.
email me at
[email protected]
Later,
Jose
---

1996 DCM SS - L76 engine 4L80e trans - Garage Queen
1995 BBB SS - Stock for now, soon to receive an LSx swap
1996 BBB SS - 2004 LQ4 Swap, 5.3 LM7 cylinder heads, 4L60e, Most everything new in engine compartment, ABS delete, chrome wheels - A real beater car.
I've got a 60Gb ipod that's got the frowning face. LMK if he's interested.
---
James
"Power tends to corrupt, and absolute power corrupts absolutely." Lord Acton
96 BBB SS - BBHP #123-4.56
11 9C3 PPV ~ 67 Caprice 4DR Hardtop ~ 08 Tahoe PPV
10 Challenger SRT8 ~ 08 300 SRT8 ~ 85 Austin Mini - RHD on 10's
ISSCA #1830...expired
I have a 30gb classic video with Iraqi sand, angry at wife and gatorade damage...let me know
Posting Rules

You may not post new threads

You may not post replies

You may not post attachments

You may not edit your posts

---

HTML code is Off

---