Iroc Rims 4 Sale 22's With Tires, also stock impala wheels with tires
---
I got a set of 22 inc iroc with 265-35-22 tires are in very good condition bout 80 to 90% left on them..
im asking 1100.00 plus shipping i rather not ship but if you take care of it then i will thanks
i also got a set of stock impala wheels for sale they need 2 tires asap 255-17 bf goodrich is what they have on i want 300.00 plus shipping
---
95 DGGM SOLD 115K
95 DCM DD SOLD 89k
96 DCM SOLD 77K
95 DGGM NEW TO ME 30K
96 BBB 383 SOLD
95 DCM SOLD 165K
95 DGGM NEW DAILY
Those IROCs ought to sell in no time flat. That kid has a nice car BTW.
---
Johansson Gerena
1995 Impala DGGM SS
S0LD
One of the 4442 for 1995.
9-2-00-original join date.
ISSCA member #2259
Senior Member
Join Date: Nov 2006
Location: Central Florida
Posts: 3,130
Nah bro.. If they were they would be on my elco already..
---
95 DGGM SOLD 115K
95 DCM DD SOLD 89k
96 DCM SOLD 77K
95 DGGM NEW TO ME 30K
96 BBB 383 SOLD
95 DCM SOLD 165K
95 DGGM NEW DAILY
Senior Member
Join Date: Sep 2008
Posts: 435
Wish i had the cash to get them from you. Good Luck wit the sale. Good Deal for 22's
Night bump
---
95 DGGM SOLD 115K
95 DCM DD SOLD 89k
96 DCM SOLD 77K
95 DGGM NEW TO ME 30K
96 BBB 383 SOLD
95 DCM SOLD 165K
95 DGGM NEW DAILY
damn, bro I thought they sold already, you better persuade hector lol
---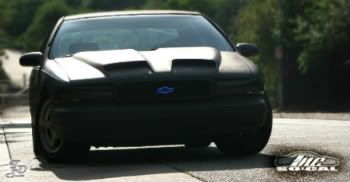 So Cal INC
1996 Caprice 9c1
5-15-1996
R.I.P. David Fornwalt...burnin' rubber from up above
Quote:
damn, bro I thought they sold already, you better persuade hector lol
bump for my bro
---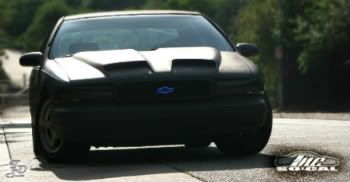 So Cal INC
1996 Caprice 9c1
5-15-1996
R.I.P. David Fornwalt...burnin' rubber from up above
ima keep my eye on this... u got any close up of the stock imps? u can post on here or send to my email--->
[email protected]
---
1996 Impala SS 121K miles:
Gen II Tri-Y's, No Cats, Yukon 3.73 w Auburn Pro, bored 52mm TB w/ Air Foil/Bypass, Spintech ProStreet 6000, 8.5mm MSD wires, Delco Plugs, C3Fab Extended Arms, Vogtland springs, Bilsteins, AIR Delete, PCMforless Tune, LT4 KM, Hypertech 160* stat, Viper Alarm, Impala #31,960 Built: 9-13-96

I'll post some pics on in the morning
---
95 DGGM SOLD 115K
95 DCM DD SOLD 89k
96 DCM SOLD 77K
95 DGGM NEW TO ME 30K
96 BBB 383 SOLD
95 DCM SOLD 165K
95 DGGM NEW DAILY