Senior Member
Join Date: Apr 2004
Location: Auburn, AL
Posts: 209
WTB Center Console for bonnie swap
---
Swapping caprice for bonnie seats. $20 walmart special center console is too wide. I am looking for anything that will fit between 2 bonnie seats in gray or black color. Local junkyards are slim pickings.
---
04 Z06
96 Caprice 9C1 - Black - Dynomax cat back, RPM Level IV Transmission
Check out my Gran Prix console I just bumped to the top. You could SEM paint it. Also, if you watch the wrecking yards, these consoles sometimes can be found with the seat controls built into the lid. All you would need was the console lid.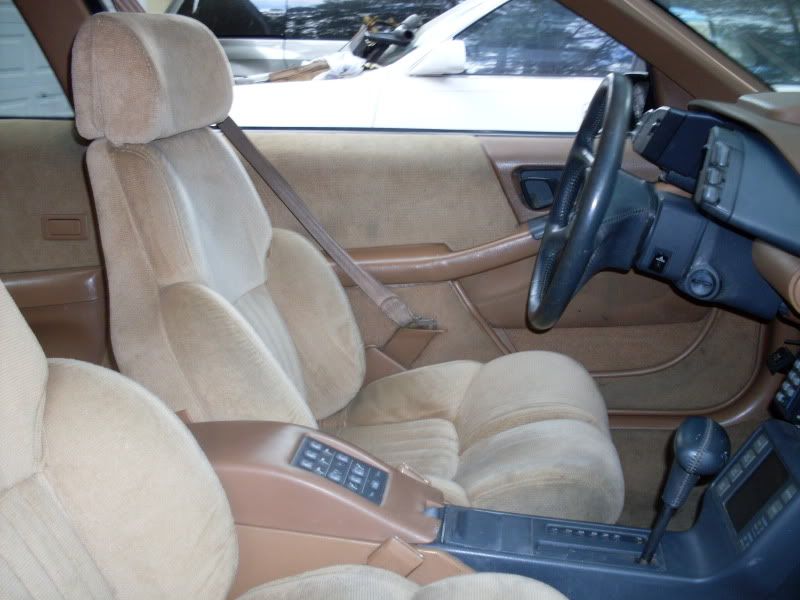 ---
"Hybrid cars are an abomination and an affront to the GODS of Horsepower"
Russ Hill
'93 Caprice Classic Wagon
Walbro 255 LPH pump, Heddman "HEDDERS", Heated O2 sensor, 3" single exhaust, A.I.R. delete, Torsen Diff, 3.73's, S10 converter, Monroe SS shocks, Magnesium Corvette valve covers, Lumina wheel.
---
Old cars, just like classic rock... 60s, 70s, 80s, and 90s!
98 bonny center console
---
I have an as new charcoal bonny console out of a 1998 bonny parted with less than a 1000 miles on it - would need some fab up to the front portion as it is open, there is a link in the interior section done by someone who did that, has the bezel for the 12 way switch panel already on it say $ 60 shipped from here due to high cost - lmk if you want a pic or have any interest - mike
edit mod link
https://www.impalassforum.com/vBullet...eville+console
my pics from old attempt to sell
https://www.impalassforum.com/vBullet...=bonny+console
---
96BBB 63K PCM4Less, 3.73 K&N FIPK, Delete\'s,stealth bolt Bilsteins Alpine HU RF 6 channel/Image Dynamics,Kaotic upper/lower CA,. Racetronix FP, garys headlight harness,
2010 GMC Crewbab - Storm Grey stock, Line-X
LT1 stroker - Forged Compstar 383 supplied by Ellwein, AI 200 cc competition heads, GMPP 846 cam, CIA tri-y's, OBD I conversion tuned by alex
http://www.cardomain.com/ride/241521...evrolet-impala
Senior Member
Join Date: Apr 2004
Location: Auburn, AL
Posts: 209
Sorry, should have mentioned that I need a console without a floor shifter as I don't have the time nor the resources to undergo that project at the moment.
---
04 Z06
96 Caprice 9C1 - Black - Dynomax cat back, RPM Level IV Transmission
Member
Join Date: Oct 2009
Posts: 38
I have a brand new black/grey console I'm selling.it was made for a 93 caprice.it has cupholders/lockbox.give me your email if u want pics.
Senior Member
Join Date: Jun 2005
Location: Louisville, Ky
Posts: 564
There are several non floor shift blazer consoles in ebay in the right colors. Reasonable prices too.
I have a grey/charcoal blazer console I made to use with my bonnies. The shifter has been replaced with the controller...

Depending on how long you want to wait, once I find an OK 96 console I'll be willing to seperate from it.

But who knows how long that will be....