wtb any stock tails
---
I need some stockers so I can swap them out for my fix it tickets. Thanks.
---
1995 BBB Impala SS. 32,000 stock miles and too many mods to list.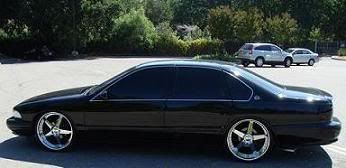 I have some 91/92 units, not in the most perfect shape, but judging by what you are going to use them for them should work, just let me know and we can work something out.
---
Mike
ISSCA member # 2344
Hoosier INC Member
1994 Chevy Caprice 9C1, 126,000 miles, T56, 4.10's

C6 Grandsport Brake Install
C6 Z06 Wheels
T56 Installation Manual