Member
Join Date: Oct 2009
Posts: 38
WTB-C-Pillar leaping deer
---
Looking for passenger side.jst need the normal stock one.
I have a used set of original long leg emblems $50 shipped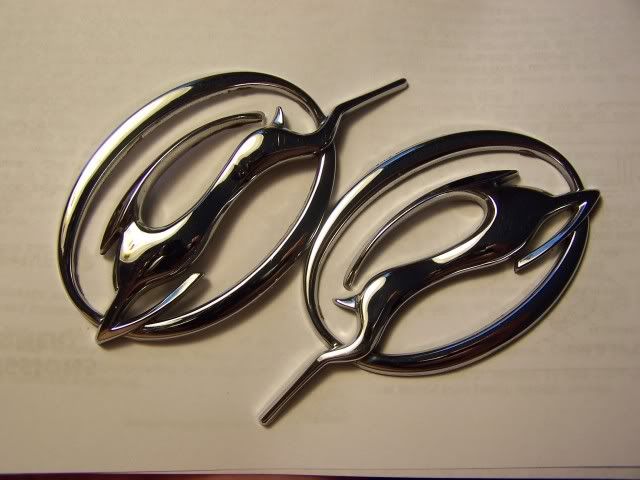 Also have a new set in the GM packages long leg type $100 shipped
---
ISSCA member#01773 inactive

SSOBAD member#004 inactive
IndipalaSS member#144 inactive
1996 IMPALA SS BBB
52,000 miles SOLD 12/12/12 its a sad day

i have a pair of used ones but they are the short leg, $5 a peice shipped
---
http://www.youtube.com/watch?v=GRqsOvpSxA4
President of SoFASST
05-06 1st place 94 class nationals
05 3rd place sound off
06 3rd place autocross
also as seen on the ITT commercial
95 caprice wagon impala clone
96 dggm impala ss
94 bbb impala ss
check out SoFASST on facebook
Or try new reproduction ...
---
Car motor sports - make metal reproduction long legged deers $56 bucks shipped for both left and right. I've had them for 5years now and are great!
Here is the link:
http://www.carmotorsports.com/categories.php?cat=4
Course you might get a better price from our forum members on used...
Dave
---
'96 SS-SLP headers & exports, 3.73, EDGE 3200, 1.6RRs & Beehives, LT-4 HotCam, Herter PCM, & other assorted bolt-ons
13.34 @ 101 MPH. ISSCA#-1838 ECIRS#-056
(1/8" iPod jack mod)
'96 RMW (WB4) de-chromed, caprice front end,buick ralley wheels -my winter war wagon
(rust repair)
'63 Pontiac Bonneville - 389, 8-lugs -
Sunday ice cream getter
'95 DCM SS Clone - Son's ride
(view rebuild)
RAISSE Web Site
---
Last edited by dservati; 07-31-2010 at

07:51 AM

. Reason: ADDED PRICE
---
http://www.youtube.com/watch?v=GRqsOvpSxA4
President of SoFASST
05-06 1st place 94 class nationals
05 3rd place sound off
06 3rd place autocross
also as seen on the ITT commercial
95 caprice wagon impala clone
96 dggm impala ss
94 bbb impala ss
check out SoFASST on facebook