wtb 9c1 front and rear springs
---
want to buy 9c1 front and rear springs needing the rears the most thanks
---
1995 Caprice Wagon Lt1
True dual Flowmasters
lowered 2/4
Lowe's Intake
shaved
I have a set of stock SS springs that came off my 96 if your interested.
---
96 DCM Impala SS (Riken Raptors on 17" OE Rims, BBK Headers, SLP stainless Steel axle-backs, 30# injectors & PCM4Less tune, 1LE Intake Elbow, Moog Frontend, Eibach Pro-kit Springs w ZQ8 bumpstops, Monroe SS Sruts, C3Fab Ext Adj Control Arms)
08 PBM G8 GT /w Sport & Premium Package (Nitto Invos on 19" OE Rims, Goodyear Eagle GTs on 18" OE Rims, BC Coilovers, SC Tuner, Volant CAI, Magnaflow 16887 Stainless Steel Street cat-back, GXP rear diffuser, SS-V badging, BlueStar 2010)
Junior Member
Join Date: Sep 2010
Posts: 3
i have a set off my 94 9c1 i took off friday. i put on eibach lowering springs.
Senior Member
Join Date: Sep 2009
Location: Fair Oaks, CA
Posts: 1,369
I have a set. What were you looking to spend?

btw, I'll be in vegas on business on November 10...
---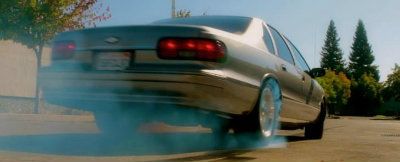 95 9C1:
Purchase Price: $1k -- T-56, AI 190cc Heads/cam, 355 Bottom End, 58mm BK TB, Intake Ported by AI, CIA Quad-1 Long Tubes w/ Export Pipes, 3:73s, Eaton Truetrac, SS Rearend (width), Eibach Springs, Bilstein Sport Shocks, PPM Front End, C3Fab 5/8 Extended Control Arms, SS Interior...
53 Studebaker Starliner:
sold!
69 Grand Prix